Former governor of Los Angeles and actor, Arnold Schwarzenegger was recently seen repairing a pothole on his street, after enduring over three weeks of inaction.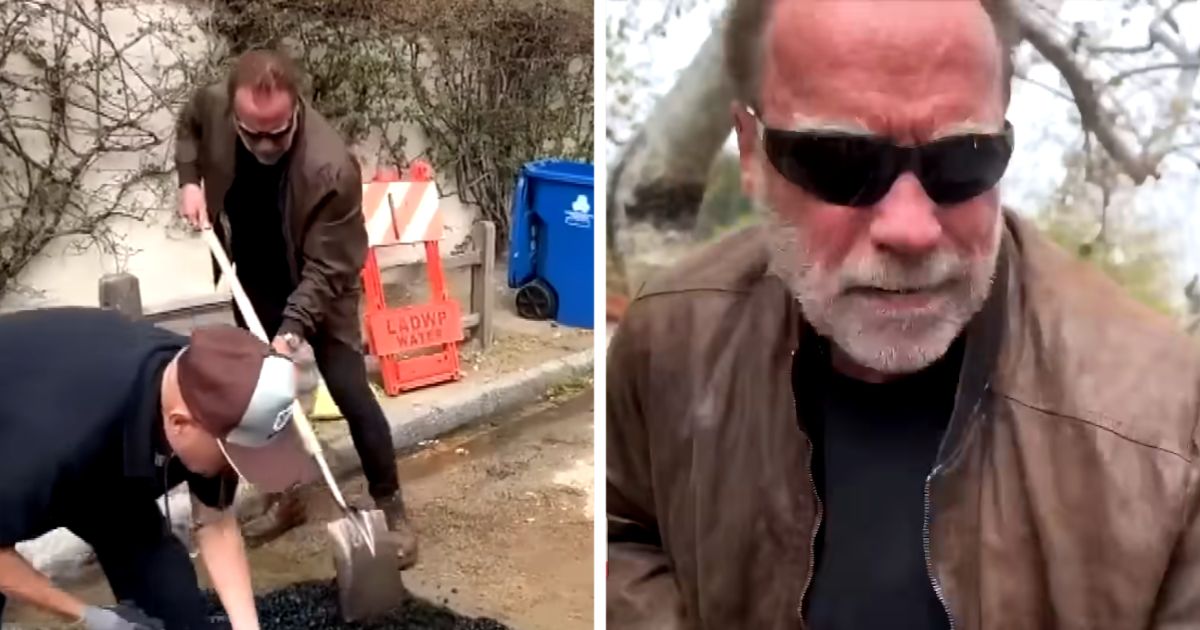 Expressing his frustration, Schwarzenegger said, "two holes have been here for over a month and we have been complaining to the city and making them aware of it and they haven't responded."
The pothole in question was an actual a trench used by the local gas company which are slated to be repaired.
Meanwhile, throughout LA, pothole complaints have increased due to the oversaturation of streets caused by unusual rainfall. Since the beginning of this year, the city has received almost 20,000 pothole complaints.
The City of Los Angeles has a division with the Public Works Department in the City of Los Angeles called StreetsLa formerly known as Bureau of Street Service which is responsible for repairing potholes on city streets.
However, Schwarzenegger's response to the pothole problem in his area is indicating that the city is facing difficulties in managing and repairing potholes.
Schwarzenegger's proactive approach highlights the influence individuals can have in creating change and encourages everyone to play an active role in ensuring the welfare of their communities.