In Nashville, Olivia Lane Guyton, a local singer-songwriter, shared a powerful story about her unexpected journey from atheism to faith. What makes her story even more remarkable? She says she experienced an undeniable encounter with Jesus Christ right in her living room.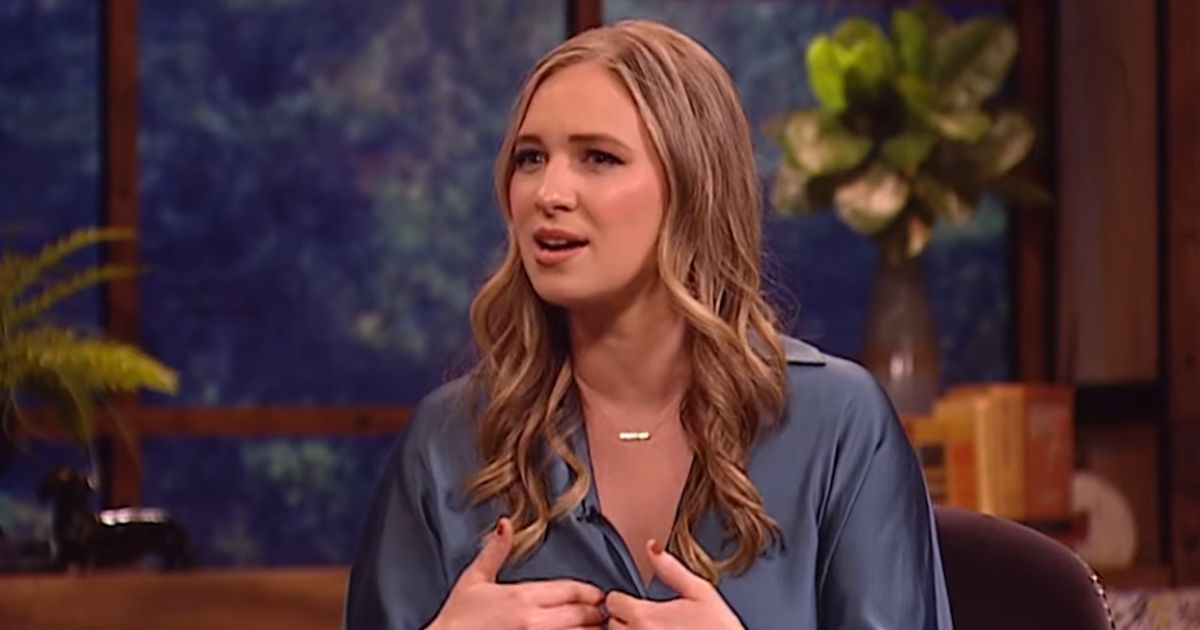 Recent surveys show that more and more people doubt the existence of God. Olivia was once among them, questioning if the God believed to have created us all was even real. But her beliefs dramatically shifted, and she bravely shared her story with the world on Instagram.
Every morning, she'd say, "If God is real, He should show Himself to me." Olivia wasn't just hoping; she was challenging. She wanted solid proof, a sign that God was real. In her own words, she expressed her desire for Him "to blow up her life" because "she needed it."
Then came the day that changed everything for her. On April 29, 2018, while relaxing in her living room, Olivia was reading a book. It wasn't just any book; it was "Walking with God" by John Eldredge, a title her therapist had suggested she read. The book talks about building a personal relationship with God, something Olivia hadn't ever felt or thought about.
While deeply engaged in her reading, one line struck her hard: "We are a world at war." Olivia started to cry, and she felt a strong presence around her. She described this moment, saying, "I looked up into the window, into this beautiful blue-sky day, and I saw a shadow silhouette of Jesus with his arms outstretched."
That encounter was a game-changer for Olivia. It shifted her from doubt to deep belief. Now, she firmly believes in a personal bond with Jesus Christ. Her story serves as a beautiful reminder to all: sometimes, the answers come when we least expect them, in the most surprising ways.
For everyone seeking a sign, Olivia's story says, "Keep an open heart, and you might just find what you're looking for."
"You will seek me and find me when you seek me with all your heart." Jeremiah 29:13