Abby and Annalie perform a stunning rendition of 'Be Thou My Vision.' "We hope you enjoy this traditional hymn honoring our Lord and Savior, Jesus Christ," the sisters write in the caption of their video.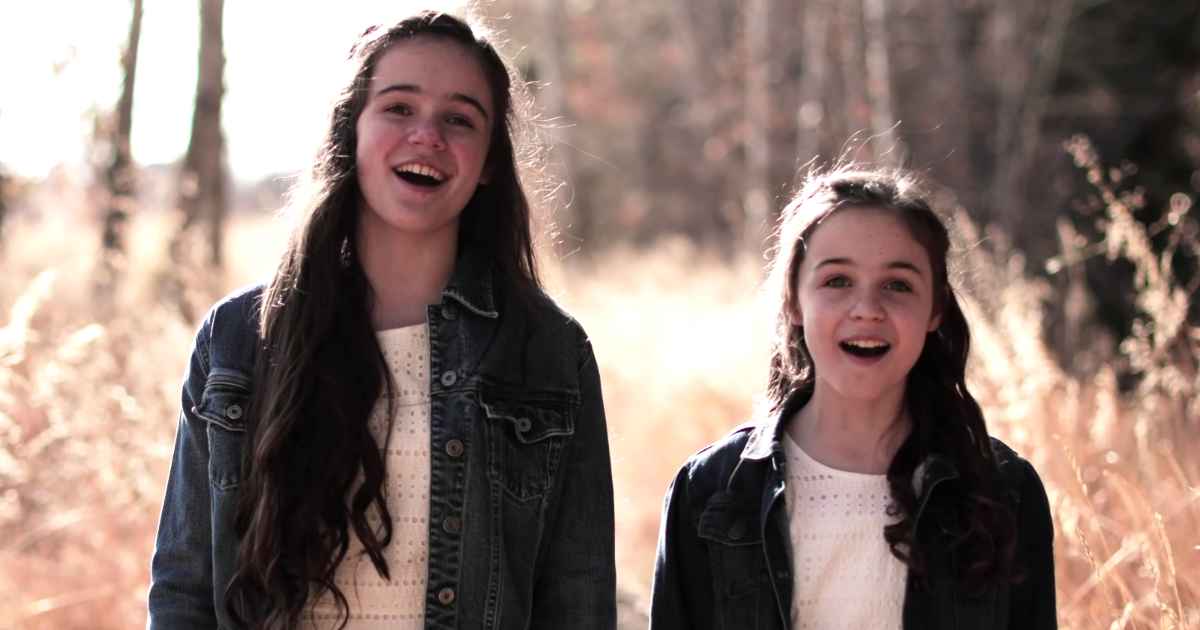 They share the background of this classic hymn, "Though the most popular English version of this hymn dates back to 1912, the ancient Irish poem from which it comes is at least 1000 years old, written possibly as early as the 8th century," the girls write on YouTube.
"Knowing that these words have inspired Christian believers for centuries makes them especially meaningful to our family. Though we have no evidence that our ancestors knew this song, for this video we chose to imagine that they did, and that they sang together while going about their daily activities, as we often do."
The girls say that this video was made to honor their ancestors and even change outfits to represent certain time periods and cultures from their heritage. They start out as Celtic Britons in the year 1270 and then they transition to Germanic Saxons in 1470. Next, they wear outfits to resemble Anglo-Americans settling in New England around 1670. "Some of our earliest American ancestors were Thomas Minor and Grace Palmer, who helped settle Stonington, Connecticut in the 1650's and founded a church there," the girls note.
In the next scene they are depicting Scandinavian immigrants in 1870 moving to the American West. After that, they are seen as American girls wearing parochial school uniforms that date around 1970 and in the last scene, Abby and Annalie sing as themselves in 2020.
What a wonderful way this video has shown us how people's faith in God has remained the same, even through various generations, cultures and history.