Animals do have the capacity to listen to music as it can make an impact on anyone, even a beluga whale.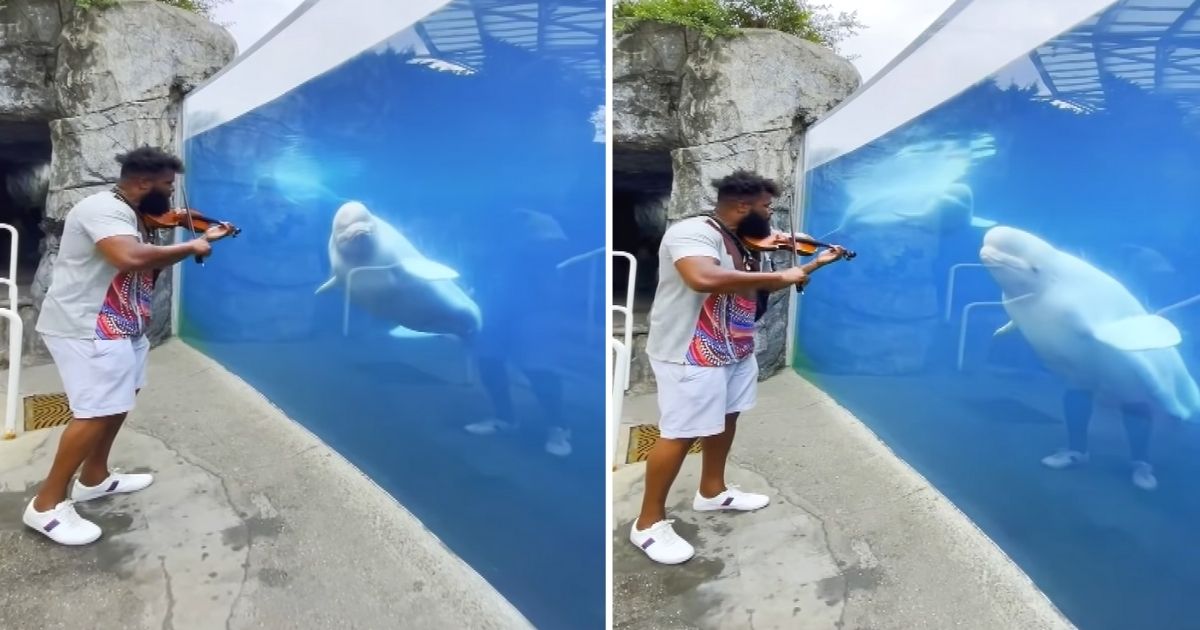 Hip hop violin player Big Lux was performing to a private audience of beluga whales who seemed enthralled by the music.
A video of the performance at the Mystic Aquarium in Connecticut is going viral which shows Big Lux serenading the whales with a beautiful violin performance.
Resident beluga whales Natasha, Kela, and Juno seemed mesmerized as the violinist played some beautiful tunes on the instrument.
The aquarium's staff are all for interactions like these for the animals, who seem to be enjoying the private performance.