When Benjamin Pratt was just 14-years-old, he experienced the unthinkable when a car struck him and his friends as they were crossing the Bypass in Humboldt. It resulted in the death of his friend and left him paralyzed.
Now Benjamin Pratt is 29-years-old and is being taken care of by his mom, Sherry Pratt who was one among many family members and friends who watched on as he took baptism.
"There is no words. We waited for a while and Ben was thrilled. I don't think he slept in a week," Sherry Pratt said. Benjamin Pratt had long desired to be baptized and his mom did everything possible to make it happen. "We're all just ecstatic. We are so grateful for everybody that has put in all this hard work for us," Sherry Pratt said.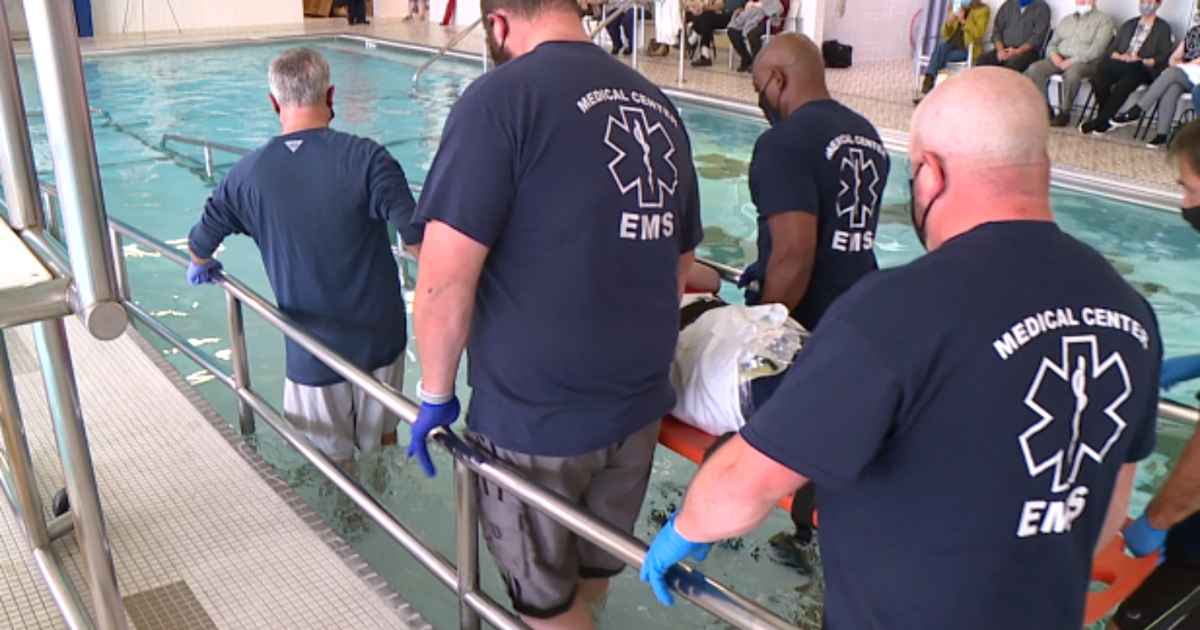 Sherry has been taking care of Benjamin, who has little control over any muscles below his neck after the accident. They found a way to communicate through him blinking his eyes.
His baptism was made possible with equipment on standby for Benjamin Pratt's health and with the help of EMS. "EMS services took care of him then. His family and the nurses have done great care for him over the last 15 years, and we are just excited to be here on this day," said Paul Spencer, Operations Manager for Medical Center EMS.
Tisdale and Spencer were two of the healthcare workers who helped in rolling the stretcher with Benjamin down the ramp into the water for the baptism. "I wasn't nervous at all at that point," Spencer said as tears welled up in his eyes minutes after the event. "He smiled at us real big right before we lowered him in, and he was still smiling big when we brought him back out.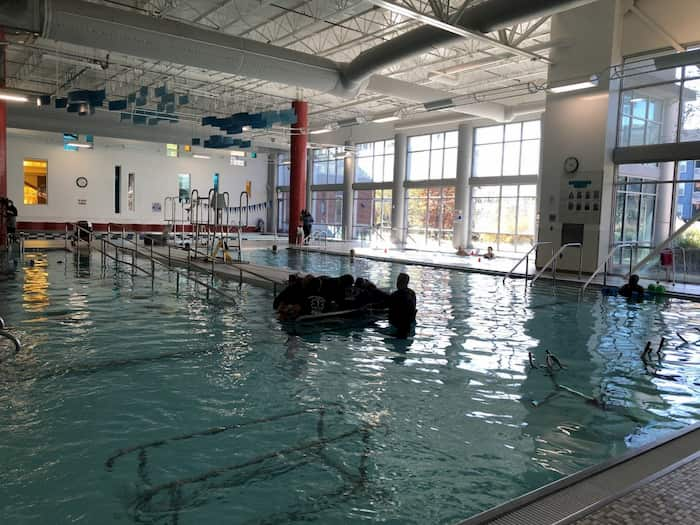 Benjamin and Sherry Pratt's pastor, Randy Kea at Humboldt Church of Christ was there to perform the baptism. "This was a combined effort of several different folks and authorities and people, and so we are all just really thankful. I know the family is too," Kea said. "I already had all assurance that he wanted this, but that confirmed it even more and I was glad to be a small part of it." Kea said it's the most unusual baptism he's been a part of.
"I've been doing this more than 40 years, and I can tell you I've never done a baptism like this, and that's fine," Kea said. "Benjamin expressed a desire to do this because he's a believer, and I'm glad it could come together for him."
Everybody said it was a remarkable moment for them to witness the baptism of Benjamin Pratt and admired his family for making his wish come true. "It's just remarkable. It's great," Sherry Pratt said.