A dad and his daughter wowed the crowd at the wedding reception with their fabulous choreography.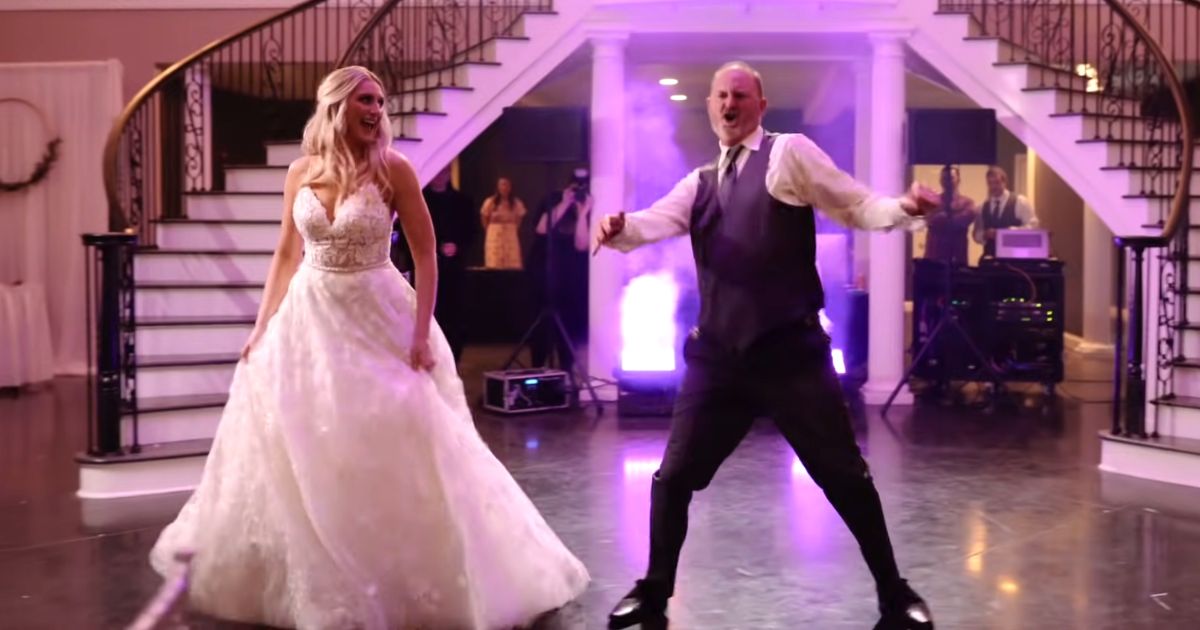 Sean Swanson and daughter Allie Mancuso surprised family and guests by breaking out into an epic dance which started in the guise of a slow traditional dance.
The duo could be seen dancing slowly at the beginning and what followed next had the crowd going wild, making the video viral all over the internet.
They began to dance slowly to the song "Butterfly Kisses", making few twirls and spins, chatting and smiling at each other, very much nonchalant. The slow dance was stopped abruptly by a scratch in the record. Then the music changed to something different entirely.
The duo act all puzzled by the sudden change of the music, teasing the crowd. The father then removed his coat and they started dancing to "What Is Love" bouncing their heads sideways. It was then rapidly succeeded by songs like, Shake Your Groove Thing," as they do the disco dance, "U Can't Touch This," by Mc Hammer and then with the song "Cotton Eyed Joe", setting the dance floor on fire with their mean dance moves.
The energetic dad with her beautiful blonde daughter, who inspite of all the layers of satin, moved on next to a ballroom dance, followed by the robot dance and their own rendering of how to "Jump On it", and ended their epic routine with NSYNC's "Bye bye bye".
The creative duo danced to about a half a dozen songs, carrying the crowd into a lively session of laughter and entertainment which will be remembered and cherished for a very long time. It ended with cheers and applause, as Allie hugged her dad from the back. They could not have given each other a better gift more wonderful and sweeter than the time they had spent on the dance floor on such a special night.