While Gabe Castellanos was celebrating his 38th birthday with friends along the East River, NYC, a dog was waiting to be saved by a 'hero.'
2-year-old Harper was walking with a dog walker arranged by her owner, Erin O'Donnell, when a car suddenly hit the walker.
Harper ran away from the scene terrified and was seen swimming alone in the East River.
O'Donnell said that her dog had never swam alone and according to a video taken by a bystander, Lorenzo Fonda, it could hardly keep her head above water.
Guests at Castellanos' birthday party, saw the plight of the dog and playfully suggested Castellanos should jump in the river and save the dog.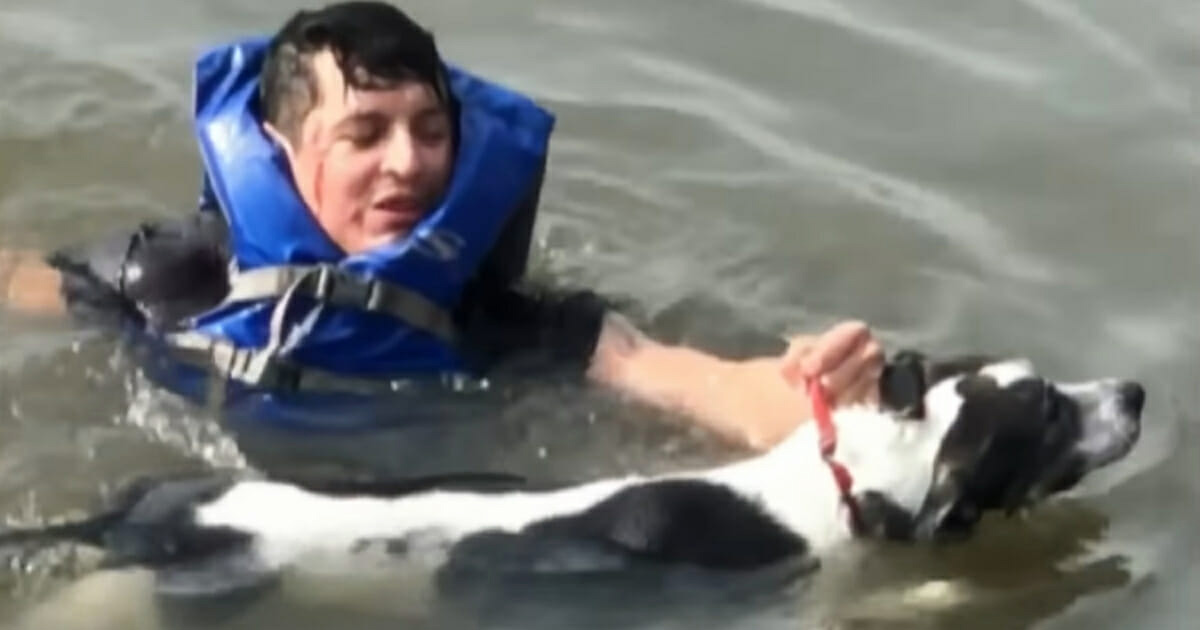 Castellanos got a life jacket and ran to the middle of the bridge, to jump into the water, as a big crowd started gathering there.
As Castellanos swam and reached close to Harper, the still terrified dog attacked Castellanos' face in defense.
Even though she bit him on the face and hit him on his mouth, he did not put off his rescue mission.
He held onto Harper's collar and safely brought her near the shoreline, amid cheers from the waiting crowd.
Harper received minor injuries on her paws and has been wearing protective booties on her feet till her paws heal.
Castellanos was injured and has some dental work to do, but said it was all worth it, "She caught me there with her upper canines and her lower jaw hit me right square in the front teeth," Castellanos said.
He said, he was a pet owner as well and that he would 100% do it again, if need be.
Meanwhile Harper's dog owner, O'Donnell has publicly appreciated Castellanos for saving her dog and the dog walker is recovering from minor injuries.