A blind and deaf dog named Soldier is stealing the hearts of the Airbnb guests in Turks and Caicos with exceptional hospitality.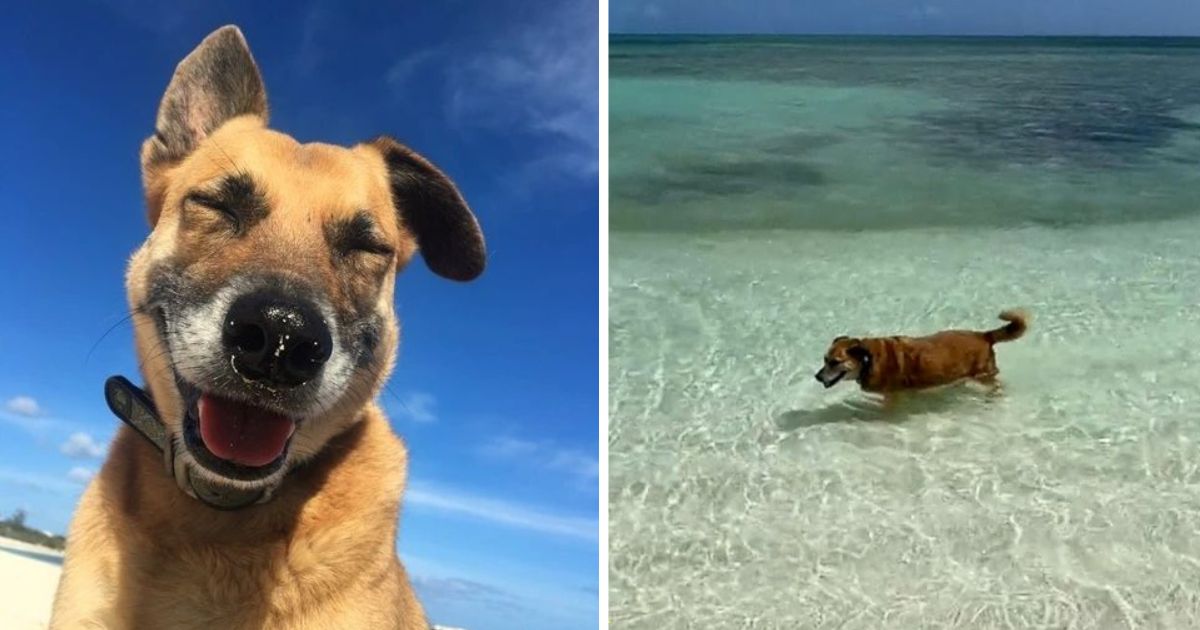 Soldier, a potcake dog— a mixed-breed dog found in Turks and Caicos, often as strays. Soldier, however, is no ordinary potcake. Though lacking the senses of hearing and sight, Soldier has an uncanny ability to sense the presence of new guests. This remarkable trait has made him a beloved host to all who stay at his family's Airbnb property.
Like any other dog, his day begins with a satisfying breakfast. Afterward, Soldier retires to the deck to await the waking moments of the property's guests. It's as if he knows that his role as a guide for the day is about to commence. As guests prepare for a day of sun and surf, Soldier leads the way to the beach.
"Soldier never leaves the guests' side," says the YouTube video that captured hearts around the globe. Whether it's lounging in the sun or taking in the turquoise waves, Soldier remains steadfast, always nearby to offer his silent companionship. At the end of the day, this extraordinary dog will guide the guests back to the comforts of the Airbnb.
But it's not just the stunning beachfront property that leaves an impression. According to Soldier's owner, Karen Lawson, guests routinely share that Soldier was the highlight of their trip. "He just reaches your heart somehow because he makes you feel like you are his one and only," Lawson said.
Indeed, Soldier's unique blend of loyalty and love isn't limited by his physical conditions; rather, it serves as a vivid reminder that our abilities to give and receive love aren't governed by our physical senses. Soldier's story echoes the wisdom that even in the face of obstacles, one can still offer warmth and hospitality that transcends conventional understanding.
"For I was hungry and you gave me something to eat, I was thirsty and you gave me something to drink, I was a stranger and you invited me in." – Matthew 25:35.