It was life and death situation for 18-year-old Lexi Asa, when her 16-year-old brother Bobby was caught up in a gruesome accident when a car slammed into his while backing into their father's driveway.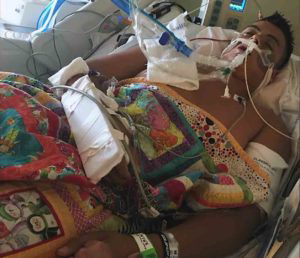 The impact was so terrible that when first responders arrived they found him lying unresponsive in the back seat of the car. Chris says, "He was completely out. No response to pain, he wasn't moving his limbs. Over the years seeing patients this badly injured, I didn't see how there could be a positive outcome."
As her brother was being taken to the nearest hospital, Lexi called her mom Heather, who lives an hour away from there. Heather, Bobby's mother, says, "So, literally, you know, I'm 45 minutes now – sorry. And as you're driving, you're thinking of everyone one of your kids. Just everything flashes before you and…I don't think you have anything else to do but pray. I mean, it was – it's out of my hands."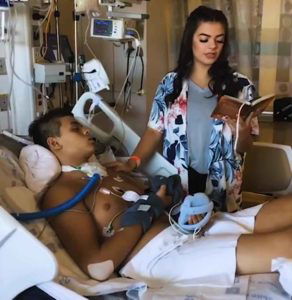 Heather and the rest of the family were at Legacy Emmanuel Hospital in Portland, Oregon where they found Bobby in coma and on a ventilator, an MRI confirmed he had brain trauma and a broken neck. She said, she didn't know the pain of losing a child, and did not want to experience it either.
Doctors repaired Bobby's neck and also reduced swelling on his brain, but were not hopeful of his coming out of coma. They told them that if her survived he would be a quadriplegic which made the family cry.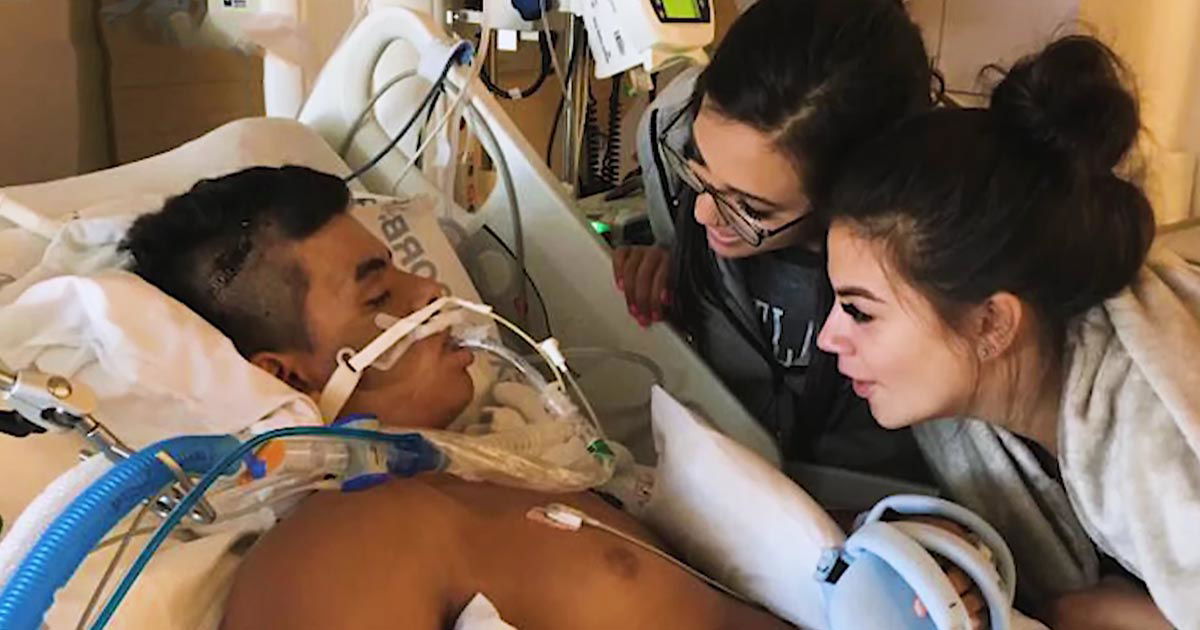 Doctors then told them after 8 days in ICU that Bobby needed a tracheotomy, and some even advised them to take him off life support. Heather says that the doctors were like, he is not responding and he will be like this for the rest of his life. She continues saying that it was not over for her yet as a mother, and she did not want him to be in a vegetative state for his complete life. She had a feeling that Bobby was going to get better and that was the only prayer she prayed to God to keep Bobby alive.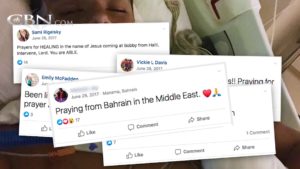 The family allowed the tracheotomy and held a prayer vigil outside the hospital with a large group of friends. Heather says, "I had said down in the prayer vigil that, you know, I have to give it to God. And I – I hadn't done that yet. If it's not the time for you to go, then He's going to do awesome things."
Bobby was stable but showed no signs of improvement, a large movement of prayer was sweeping through the internet, and his mom and three sisters did not leave his bedside. Lexi says, "And I literally thanked God every single day for that Bobby's walking and talking like before. I just thanked him for things that I knew was to come."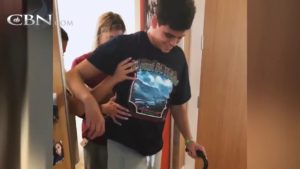 Lorielle says, they told God that they needed Him and they had nothing else. "Like, Bobby is sleeping. Like, these people can't do anything for Bobby. We need you to start waking this kid up. Like, we need a miracle.'" she prayed.
Bobby was in the ICU for 2 weeks when they saw him make small movements, at the end of 4 weeks, doctors removed his trach tube, and moved him to rehab. Soon he came out of coma and was finally able to speak. Heather says, "'Mom' was the first thing that he said. And they did work really hard on getting him to say mom. And I just started bawling."
Bobby stayed in rehab for 10 weeks of his life and relearned how to walk and feed himself. Bobby says, "I was literally hanging by a thread, it was like so easy to break. But then God pulled it up and therefore it turned into a rope. Because now it's like I'm almost completely back to the same as I was."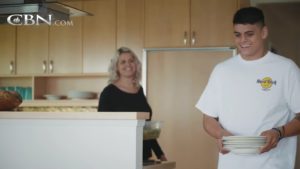 Bobby is recovering and getting stronger, his family and he thank God for every new day. Lexi says, "It just shows you that like prayer is not like some myth, like it works. He's a miracle worker, like He makes miracles and He's a healer."
Heather concludes, "I look at Bobby every day, and he is a walking, talking miracle. He should not be here. And if he is here, he shouldn't be doing what he's doing. And it's incredible to think that God can take something and turn it around like that."
This is an incredible testimony of prayer and faith in God. He is the great miracle worker of the Old testament and even today He is healing and answering everyone's prayers who are crying out to Him.
Watch the powerful testimony of Bobby.