"I am safe, I am loved and I'm part of this family" is a mantra that Ronnie Oneal IV will be repeating all through his life. His adoptive parents Michael and Danyel Blair brought him into their lives after he went through a horrific crime committed by his own father.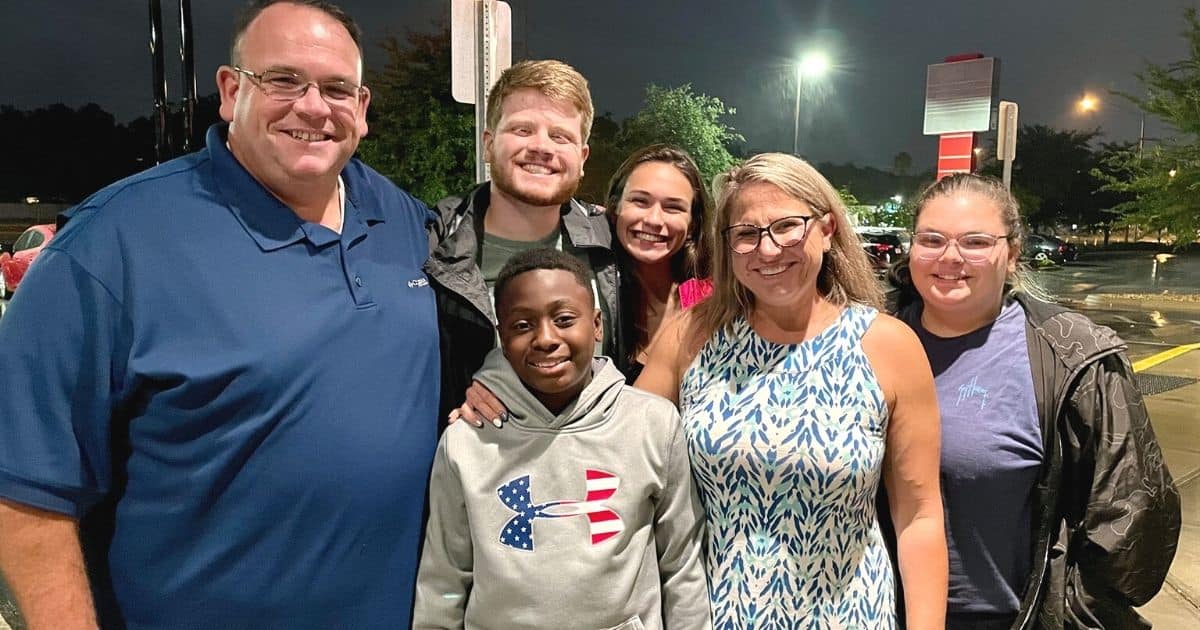 Ronnie's dad also known as Ronnie Oneal III murdered his girlfriend and daughter and tried to kill him. But on the night of the tragedy, a guardian angel appeared in the form of a first responder who gave that little boy a second chance at life.
The trial of Ronnie Oneal III has captivated the nation, it began March 18, 2018, when Mike Blair responded to a crime scene in Riverview. Ronnie O'Neal III was accused of killing his girlfriend, daughter and wounding his son Ronnie.
During the trial where Ronnie Oneal III was his own lawyer even had the guts to ask his son Ronnie how he hurt him? The boy answered, "you stabbed me." He was found guilty of murder. Ronnie remembers his late mother and sister and said that his mother was a nice person and that his sister and he did a lot of things together.
When Mike Blair met Ronnie in hospital he held on to his hand and asked him if he'd watch a movie together. Mike knew he had to speak to his wife that night which they had planned to spend as a date night. He asked his wife Danyel Blair if they could go watch a movie with the young boy instead of having a date night.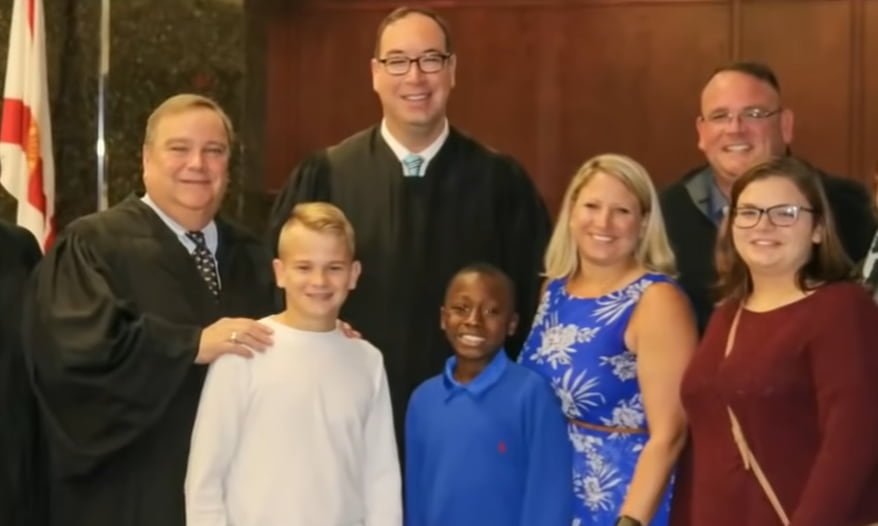 Danyel said she already knew she wanted to bring the boy home, but it didn't happen that night and took time until they got a call asking if they knew anyone wanting to foster Ronny. They were driving by the church when they got the call from the guardian, Danyel had prayed for this moment that God would soften Michael's heart and he would say that they have a place that Ronnie belongs to.
Now Ronnie has a new family and 5 siblings who've accepted him into their lives and it's become more than a house for Ronnie because now it's his home and they even have a family mantra: "I am safe, I am loved and I'm part of this family."
The Blairs have 5 children of their own who encouraged their dad to bring Ronnie into the house and into their lives. Now Ronnie is receiving physical therapy for his wounds and mental healthcare for all he's been through.