4-year-olds are lovable and amusing at the same time. This young boy's emergency was a 'delightful assignment' for this accommodating police officer from New Zealand.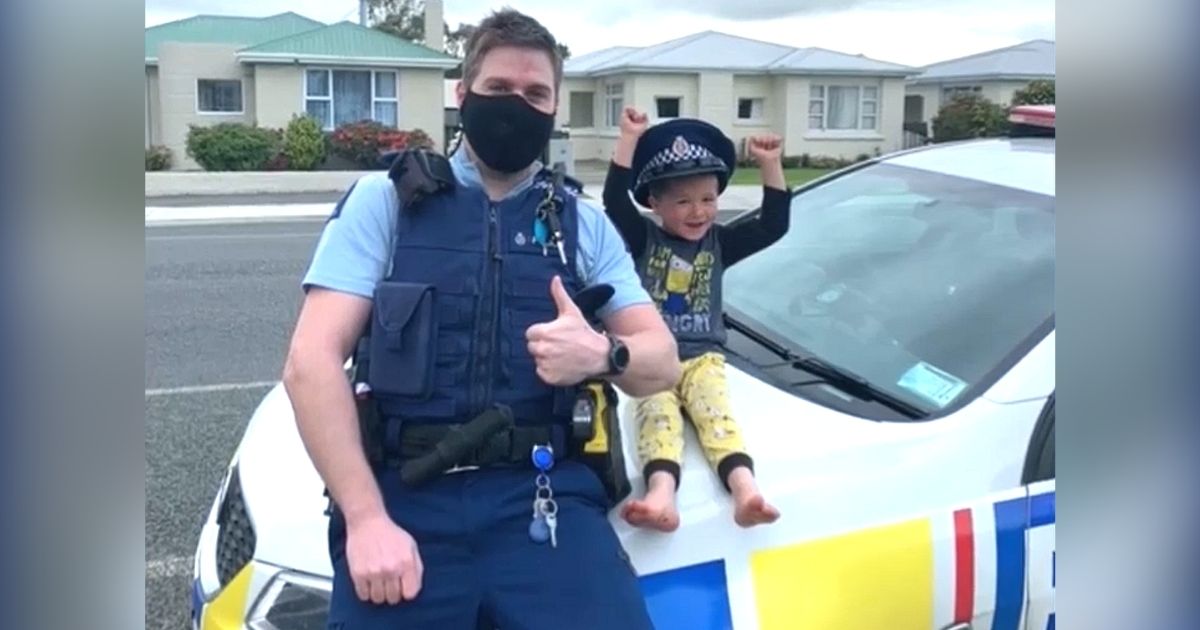 Everything started from a simple phone call. "This is police, where is your emergency?" the female agent answered. "Police lady…? Can I tell you something?" the adorable boy asked. They say the rest is history.
He called 111, the hotline number for emergencies in New Zealand. Sometimes kids just have the most creative way to do things. That day, he just wanted to talk to someone to show his 'most loved treasures'. "I've got some toys for you." he said. "You've got some toys for me?" she asked. "Yep, come over and see them!" the preschooler excitedly blurted out.
The excitement was cut short when his dad realized that his son was making a 'very important call'. The alarmed dad talked to the agent and told her that there was no emergency. He was attending to the other child and his wife was sick. A perfect opportunity for a young child to sneak out and explore. Then, the agent ended the call with– "You guys have a good rest of the day!".
But wait! There's more! Just when everything was settled was when another surprise came. A police constable showed up at the young boy's house. Constable Kurt from Southern District Police came to see his 'most loved treasures'. He was shown a bunch of toys. "He did have cool toys!" Kurt exclaimed. He was being 'extra kind' that day that he turned on the lights of his police car to give the adorable boy an experience of a lifetime. This has been a breather for Constable Kurt. A representative from the police force said that it was a fun, lighter assignment for the Constable but the young lad was also reminded that calls to 111 are for emergency situations only. Although, the Police Force acknowledged that, "Helping foster a positive relationship with the police at an early age promotes that trust and confidence in the organization, and is something the New Zealand Police Service works hard to do."
While we don't encourage children to call 111 to show us their toys, this was too cute not to share 🧸 🤖

Constable Kurt from Southern District Police responded by arriving at the child's house and was shown an array of toys. He also had a good educational chat with the child and his parents about only using 111 for emergencies 🚨

Posted by New Zealand Police on Thursday, 14 October 2021
This story is just one of the many tales about a person who went out of her way to brighten someone's day. Apparently, the agent made a call to the police department and asked for an officer to respond to this boy's 'emergency'. Thankfully, a kindhearted police officer delightfully responded immediately. For adults, this may just be a petty request, but before this child's eyes, it showed him a world where he matters a lot.