One man sharing gospel good news is bringing hope to the town of Tuscaloosa in Alabama. Jeff Mcdowell experienced the saving grace of God when he was rescued from a 30-year addiction and now he's being a catalyst of change in his town.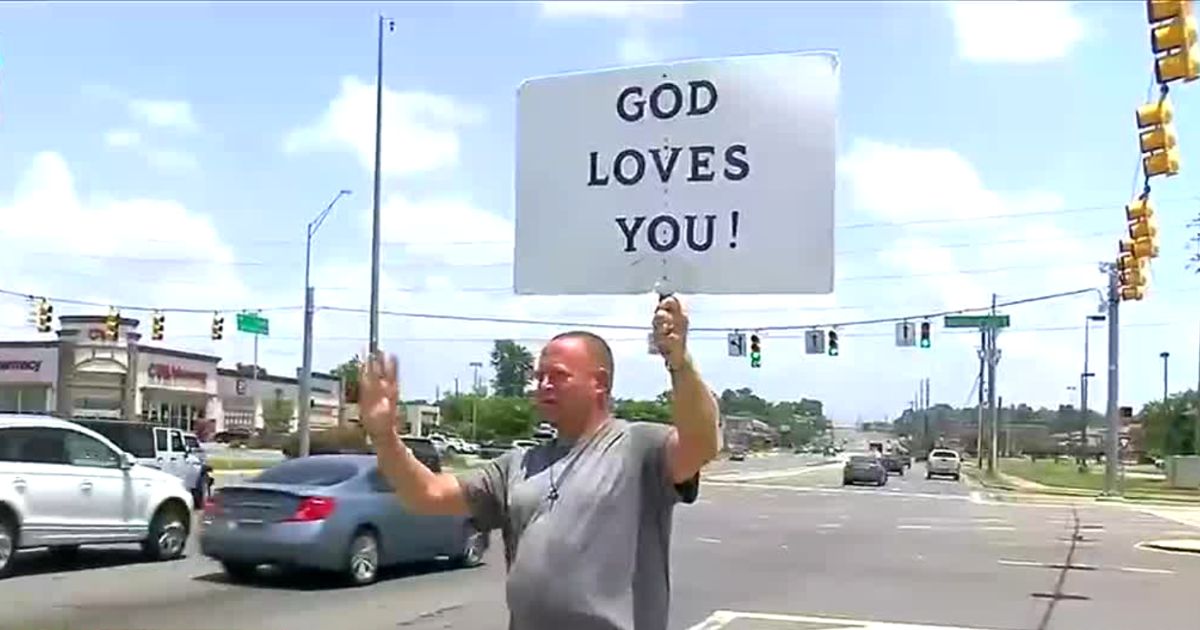 The world is seeing one of its toughest times, with the ongoing war between Russia and Ukraine, and rising prices of gas and foodstuff which are putting people in economic hardship. But McDowell from West Alabama is spreading hope and encouragement among people with a beautiful message.
Jeff McDowell's life was changed by God and he says he wants to be a beacon of hope to others, so he's spending three days a week at the corner of 15th Street and McFarland Boulevard holding up a sign which says, 'God loves you.' What a kind act by McDowell to remind people of the love of God.
He believes that he is meant to do what he's doing because it's not a coincidence, especially when you look at the condition of the world today and compare it with the word of God.
McDowell says, "Every time I come out here and hold that sign is to give people of Tuscaloosa or maybe somebody passing through, give them some hope and some encouragement because like you said with gas prices and the chaos going on with the world, it's already written in scripture what it's going to be like."
Talking about his mission he says, "But these people need some hope. There are people riding through these intersections looking at their cell phones," said Jeff McDowell.
When asked about the reaction of people to what he's doing, he says he's got a few 'honks', some unpleasant responses, however, the majority of the people have appreciated his act of kindness and he would be back again at his spot on Saturday morning.
The Lord Jesus said, "As the Father has loved Me, so have I loved you: continue you in My love" (John 15:9).