God is not surprised by the fire and the floods that come in our lives. Isaiah 43:2 says, "When you pass through the waters, I will be with you; and when you pass through the rivers, they will not sweep over you. When you walk through the fire, you will not be burned; the flames will not set you ablaze."
Your walk with Christ doesn't isolate you from life's problems but promises you that amid those problems, God will be with you, just like he was with Buddy McNabb.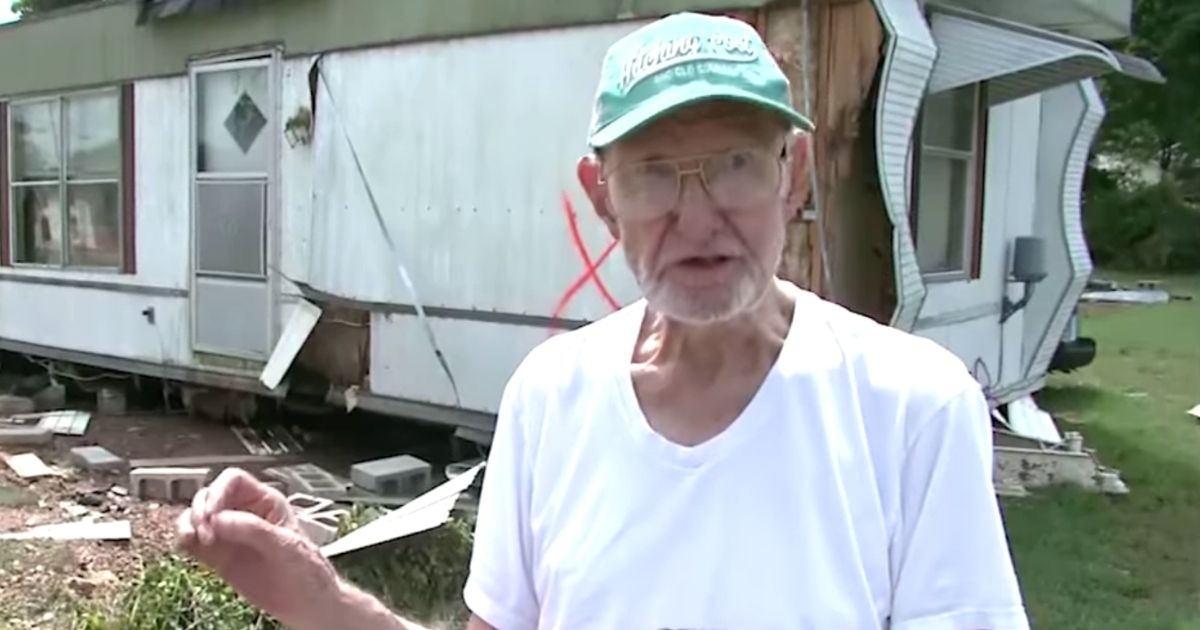 Buddy's testimony is going viral after God spoke to the 90-year-old and calmed him down during the Tennessee floods. "I'm a believer. God laid his hand on me." He added, "There isn't a question in my mind. If a person does not believe in miracles, come talk to me. Because God laid his hands on me. I was not even afraid."
While the floodwaters were rising all around him, he calmly sipped his coffee and pet one of his three dogs. He realized that there was no way to get out as he couldn't get to his truck or leave his home. So, instead, he talked to God and God talked back to him.
God protected him through the storm that took 21 lives because he decided to depend on God. His story proves God answers prayer in his perfect time. When Buddy talked to God, He reassured Buddy that He would be with him through the flooding.
Even as the floodwaters continued to rise up to his chest, Buddy prayed one last time and told God, "Well, I guess this is it, it's time for me to go," but right in that instant, the floodwaters began to recede. All because Buddy prayed.
Buddy's story is a beautiful one of redemption and protection by a great big God who is holding the universe in His hands. Just when you think everything around you is crumbling and you are defeated, talk to God, and He will rescue you.