In Berkeley County, South Carolina, an unexpected figure has arisen to change the life of a young kindergartener named Kameron. The figure is not a teacher, coach, or relative – it's Charles Frierson, the driver of school Bus 220.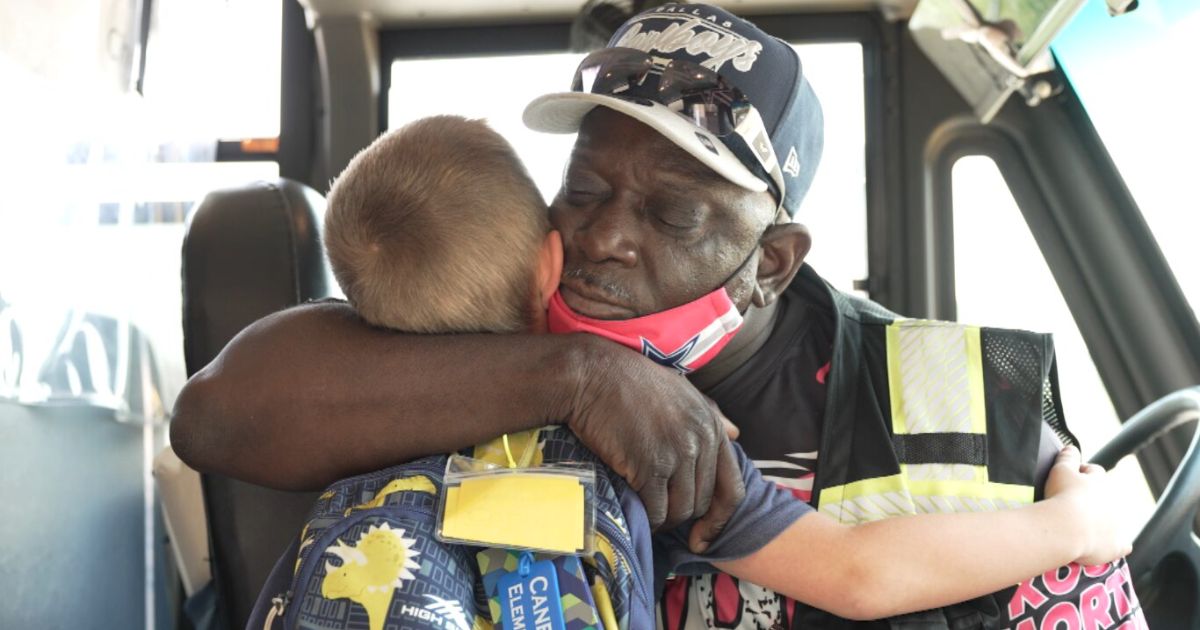 Kameron, a student at Cane Bay Elementary, started the school year with frequent visits to the principal's office due to behavioral issues. That was until Stephanie Williams, Kameron's teacher, noting the boy's fascination with school buses, proposed a novel idea.
She invited Charles Frierson, affectionately known as Mr. Charles, to allow Kameron to board the bus early. "He sat down and we started talking, and, it just went from there," said Mr. Charles, a new recruit at Berkeley County.
A Simple Reward, A Profound Transformation
The outcome of this arrangement was beyond what anyone could have predicted. Kameron's misbehaviors took a U-turn, replaced by diligence and obedience. All he wanted was to spend time with Mr. Charles on the bus.
"He will work all day long and he will behave and follow all directions all day long to have five minutes with Mr. Charles," Williams observed. "And ever since that day, there's not been a problem. He's been fantastic and wonderful," she added.
The bond between the two has since evolved, as they regularly enjoy McDonald's meals and ice cream treats together. Mr. Charles also attends Kameron's baseball games on weekends, creating a supportive environment for the young boy.
A Beacon of Hope
"I always believed angels come when you least expect them," Kameron's mother, Kelly Eisenberg, expressed in a heartfelt letter. She views Mr. Charles as a guardian angel for her son, crediting him for the remarkable transformation in Kameron's behavior.
She said, "It has always been said that it takes a village to raise a child, yet one to make a difference. Mr. Charles has absolutely made the difference in my son." Eisenberg's gratitude towards Mr. Charles is immense, and she wishes to convey her sincere appreciation for his profound influence on Kameron.
A Friendship Beyond the School Bus
The beautiful relationship between Kameron and Mr. Charles is not confined to the school bus route. Their endearing bond will continue over the summer and is expected to resume on the school bus when the new school year begins in the fall.
In the heartfelt words of Kameron to Mr. Charles, "Love you."
And the reciprocation by Mr. Charles, "Oh, I love you too, buddy. I love you. Mr. Charles will always love you, man."
This story serves as a heartfelt reminder of the profound influence one individual can have on another, particularly when the latter is a child in need of guidance and support. This extraordinary story of Kameron and Mr. Charles is a testament to the power of kindness, compassion, and unexpected friendships.
"As iron sharpens iron, so one person sharpens another." – Proverbs 27:17