A group of talented musicians stunned crowds on the streets with a magical performance on Elvis's 'Can't Help Falling In Love.' The two violinists and drummer performed a musical version of the song by the 'king of rock 'n' roll.'
Wise men say only fools rush in
But I can't help falling in love with you
Shall I stay? Would it be a sin?
If I can't help falling in love with you
The older violinist is Kiev Morales and the drummer's name is Imanielijah, while the younger violinist is an 11-year-old violin sensation, Karolina Protsenko, who has posted the video on her YouTube page.
"Can't Help Falling in Love is one of my favorite songs by Elvis Presley. But actually, the melody of this song is based on a popular French love song composed in 1784. It's a very romantic and beautiful song," Karolina writes as the caption for this video on her YouTube page. In the comments on her page, you can see Karolina's fans from all parts of the world, like Indonesia, Ethiopia, and Russia praising her violin skills.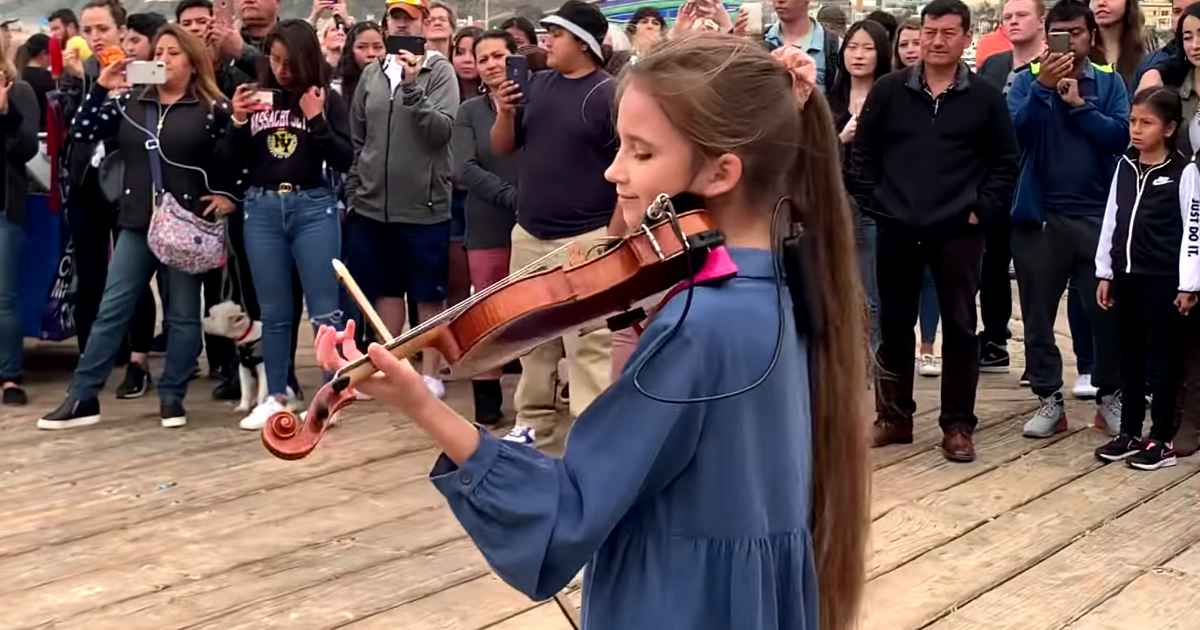 The video clip shows a large crowd gathered on the boardwalk, enjoying the music of these three talented musicians. The sound is perfect as the drums add a nice percussion and beat while the two violinists play. People are dancing along to the melody and record the beautiful performance with their mobile phones. Karolina too seems to enjoy playing the violin here and is seen dancing and twirling while she plays the notes on her violin.
People show their appreciation for the music by putting money into the musicians' bin. "All financial support goes towards my education!" states Karolina on her YouTube page.
What a pleasure it is to see young musicians still play classic song as this and use their talents to entertain others and bring joy to the whole world.
Watch: Street Performers' Rendition Of 'Can't Help Falling In Love'