In a recent incident at Willimantic, Connecticut, a woman's car plunged into a river, and she was rescued by two brave men who risked their lives to save her.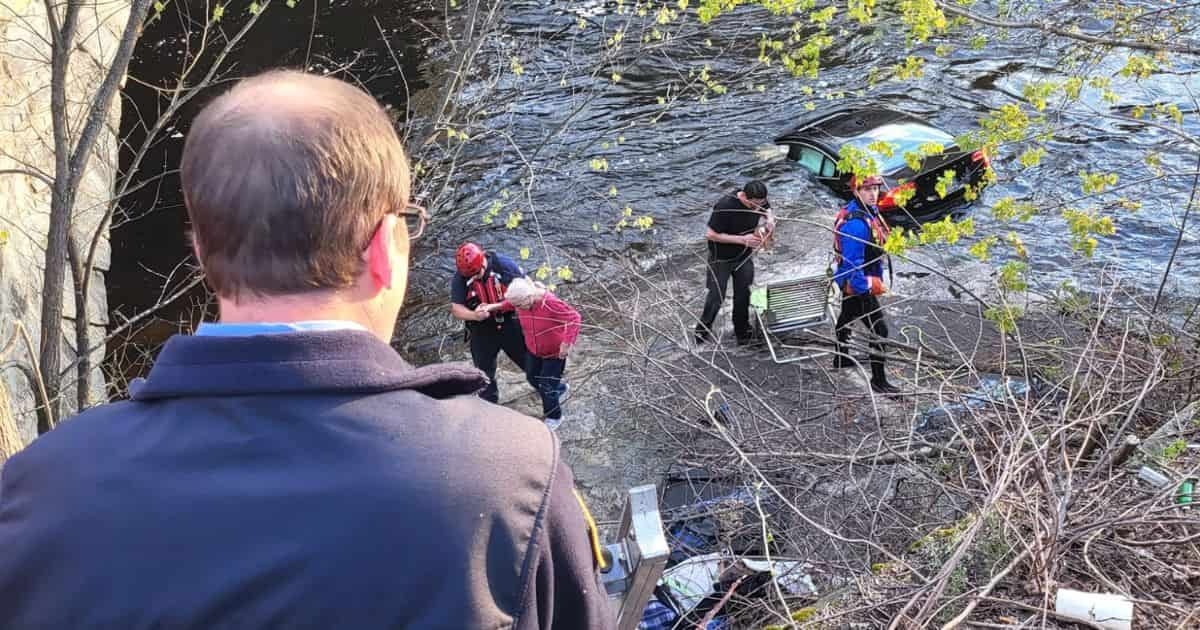 The incident occurred on Monday afternoon when the woman was reportedly troubleshooting an accelerator issue with her vehicle in a nearby parking lot. Suddenly, her vehicle accelerated uncontrollably, hurtling into the nearby river. The accident was unseen by anyone except a patron of the El Guanajuato restaurant, who heard her cries for help and immediately sprang into action.
Fortunately, the quick thinking and bravery of two strangers, Jim Preston and Manny Gonzalez, saved her life. The two formed a human chain of sorts to lift the woman out of the car and help usher her out of the river. The men worked together, pulling her up out of the sunroof of the car and sliding her over before getting her situated on top of a rock.
"Manny took off his shoes and reached over to the lady and grabbed her by the hand, and I grabbed Manny by the back of his pants and held on to him," Preston said. "And we got her up to where she could get up enough where I could get her hand also, and we pulled her up out of the sunroof."
Firefighters arrived later and completed the rescue, and the woman was taken to a nearby hospital for evaluation.
Willimantic Fire Chief Marc Scrivener recounted the incident in a Facebook post and praised the good Samaritans, including the 911 caller Kristen DeGray, for their quick thinking and assistance.
Scrivener, moved by the selflessness of these individuals, expressed his admiration and gratitude in a heartfelt Facebook post. "These THREE embody the best spirit of Willimantic: we all look out for each other," he wrote. "I'm proud of them, and I'm proud to be from Willimantic."