An 11-year old boy from Hampton, Virginia noticed a shortage of diapers after COVID-19 struck and decided to do something about it.
Cartier Carey is raising money to help single moms during the pandemic after he saw a shortage of it in the shops.
He says that he saw there were no diapers at all in the stores and people were having babies so he said he wanted to do something about it.
He was able to raise $4,500 in one month and his stand also served as a place where people could donate diapers and in one month 22,000 diapers were distributed to needy single moms.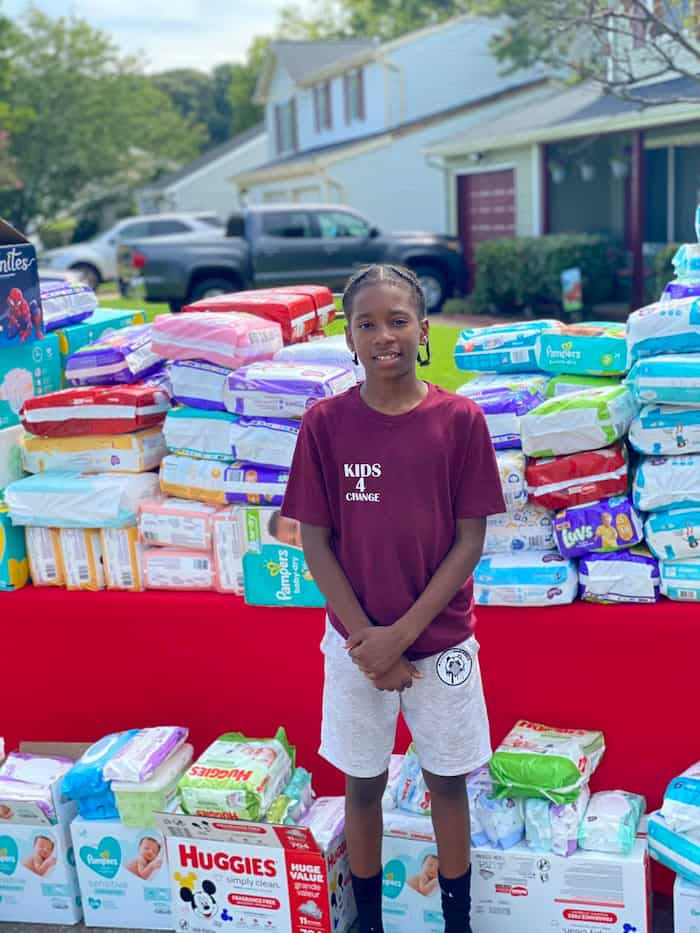 Cartier also got other kids to help out through his non-profit organization 'Kids 4 Change' which helps people in the community.
His mom came up with the idea after seeing a lot of people struggle and says his inspiration is the late Kobe Bryant who he says inspired him to be great and work harder.
What an inspiration young Cartier Cary is to his community and to the whole country, he is being the change that everyone wants to see.