When Henry, Max, and Jane lost their parents two years ago, relatives and the community came together and gave them much-needed support and love in this uplifting story from St Louis, Missouri.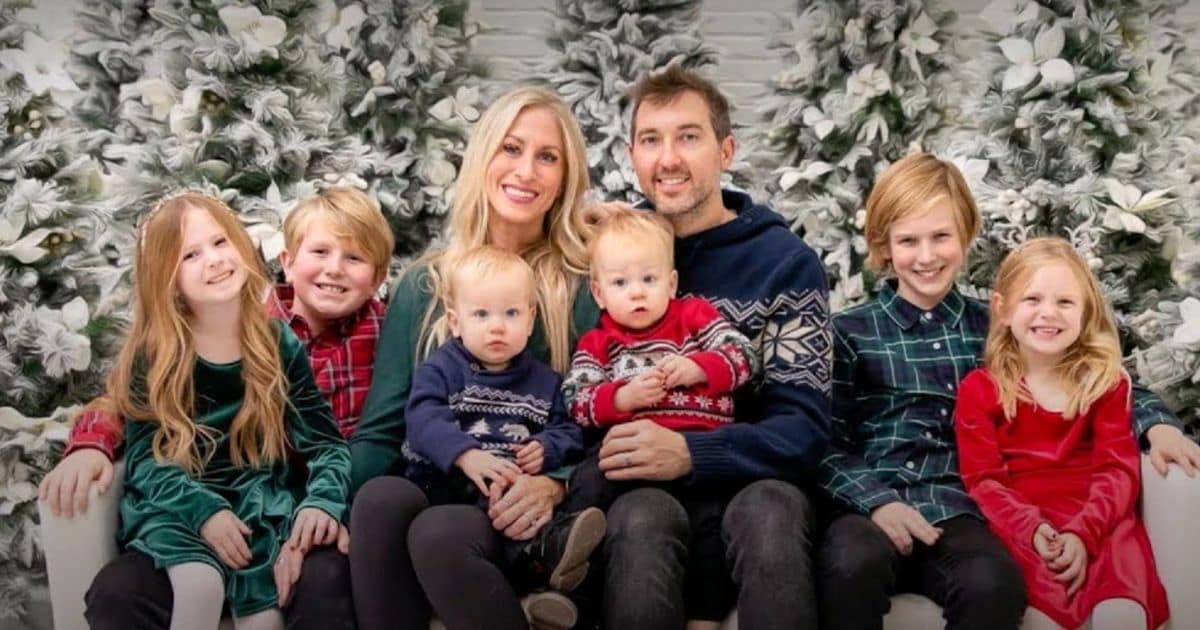 The father, Gregory Hobb was diagnosed with colon cancer and doctors gave him only months to live. As much Gregory tried, time was slipping away from him and sadly he passed away soon after the diagnosis, but before he died, he wrote a song for his children titled '369- loves of mine' for them to remember how much he loved them.
Not long after Gregory died, the mother, Megan Hobb also passed away from a cardiac arrest. As her twin sister, Krista explained, Megan had suddenly passed away, four months after her husband died, while she was sitting on a couch with her brother-in-law. The 3 young children became orphans. However, as relatives and the community came in to support them, they didn't feel as lonely and abandoned.
Krista and her husband Dave took in the siblings and overnight the family of five had grown to eight. Since then, the kids have grown, Henry, 11, Max, 8, and Jane, 5 are now living with their aunt's family along with their cousins. Living happily together as a big family.
The heartwarming and uplifting part of this story was when the village community and even complete strangers came together as one and showed immense love and support which helped the kids get through their loss and settle down comfortably when their parents passed away. The kind and generous people of the village came in and took care of things, as simple as looking after the cat, while some donated huge amounts of money. All in all, all of them did what they could and helped the family get through their loss.
As, not long after Greg died, Krista's husband Dave was diagnosed with autoimmune disease, and shortly after, Krista with Long QT syndrome, an abnormal feature of the heart's electrical system.
"Don't wait for tomorrow to come to be here in this moment. Rely on the kindness of strangers when it comes. Thank goodness for counseling and the school's involvement and the kindness of these strangers and all the friends and family that have surrounded us and made us feel love because these kids feel it too. We all do," Dave and Krista commented.
Life is fragile and thinking that we have time is an illusion. We never know, when and how things will pan out. This story reminds us just that and serves us a lesson about the importance of cherishing the short while we have. And also the importance of family and support from the community which helps us to go on in life. We have much to be grateful for it as we cannot live without them.