Tim Cook, a deaf and blind man was flying alone on Alaskan Flight after visiting his sister. The flight attendants tried to assist him, but they did not know how to communicate with him. So some passengers tried to help the man, but it didn't work.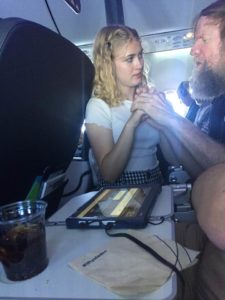 It was then a 15-year-old girl, Clara Daly walked up and grabbed his hands. She started spelling words into his hand with sign language and Cook could easily read her signing.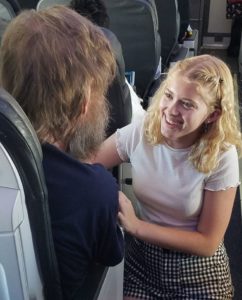 Clara helped him throughout the flight, talking with him and answering his questions. Clara's selfless compassion is touching hearts all over the internet.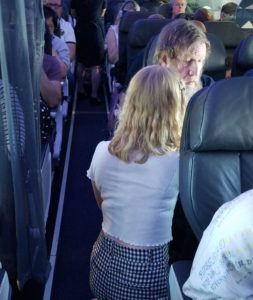 Clara and her mother Jane Daly from California were returning from Boston after helping out a family member, when their original flight to home was canceled. The airline placed them on an earlier flight to Portland, in the same flight Tim Cook was travelling.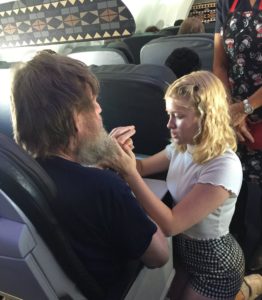 God sent this mother and daughter to help this man and remind us about his unconditional love.
Lynette Scribner, one of the passengers shared the touching story on Facebook.