A Kentucky dad, working as a coal miner has caught the attention of people all over the internet, when he arrived to watch a basketball game with his son and wife, covered in soot.
Coal miner, Michael McGuire had to rush to watch the Wildcats basketball game at Pikeville, right after his shift got over and had no time to clean himself.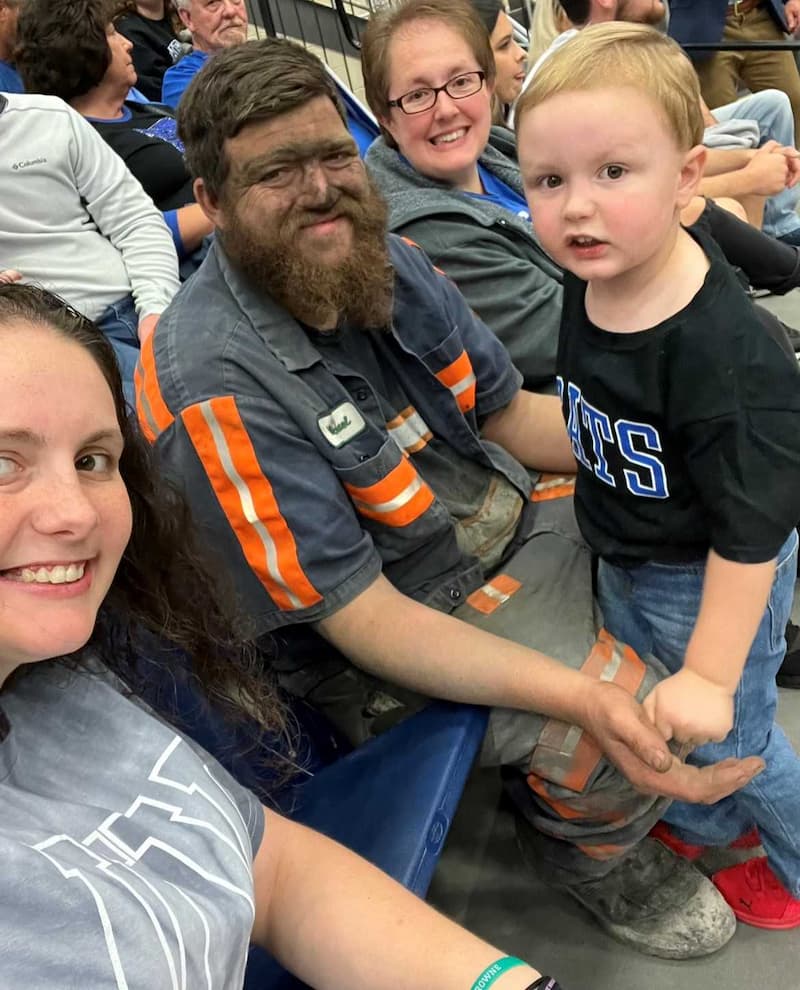 "It was either go straight [to the game]," he said, "or miss half the game to go home and take a shower and everything, " he said.
His appearance caught everyone's attention at the game and pictures of him watching the game began to circulated on the internet.
It also caught the attention of the head coach of the University of Kentucky, basketball team, John Calipari. Fans and social media users helped him identify the man as Michael McGuire, a miner who had to rush to the game that day.
The coach was deeply moved when he learned about the man and his commitment to his family and offered a VIP treatment and free tickets to the man and his family to a future home game at the Rupp Arena, Lexington.
Unknown to the miner dad who was already at work. The social media post shared by the coach had instantly becoming a topic of interest and wildly commented on by people all over the internet.
Reacting on the unexpected responses of people, McGuire said, " I couldn't believe that it was real." It's mind-blowing that everybody came together like that."
McGuire's wife, Mollie also took to Facebook, and wrote about her 'hard-working husband'. She wrote that, he was the most selfless man ever, who always kept his family first and never failed to show up for his kids. And that his son, Easton, was very proud of him and tells people he is a coal miner like his daddy.
The family feels beyond blessed and is grateful for all the kind gestures from people.