Cody McCasland is a huge inspiration for all those who take their legs for all those who take their legs for granted. The boy was born without legs but when doctors gave him carbon-fiber-reinforced blades, it seemed like he got a new lease of life.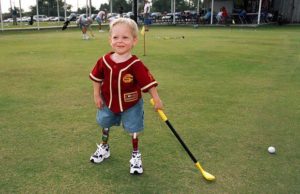 Cody now takes part in races, runs around his neighborhood, and even races with his doctor during doctor's appointments. The hospital did not charge the family a dime for the expensive prosthetics, but the family is trying to pay it back by using Cody's story to promote their services.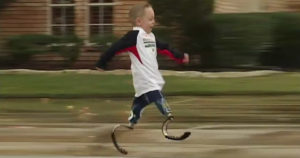 The youngster's videos have inspired another hero like him, a war veteran who lost his legs while serving in the military in Afghanistan. The veteran was losing hope, but when he saw videos of Cody giggling and running with his blades, his girlfriend and him got in touch with Cody.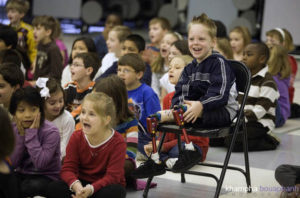 The veteran has been so inspired by the ever giggly Cody, who manages to smile and run and is planning something similar for himself as well.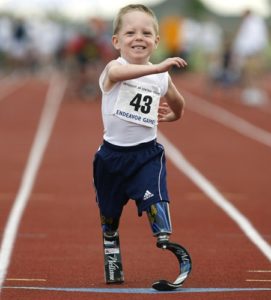 This is such a story of hope and courage coming from a little boy without legs, he manages to smile and get through with his day with his prosthetics, we all can learn so much from him.
Watch : Inspirational story of Cody McCasland