A couple from Ohio who's just celebrated their 79th wedding anniversary, and are due to turn 100 next month, is thanking God for His many blessings on their life. The couple's claims that they've never had a quarrel in all their married life, have been validated by their 70-year-old daughter Jo.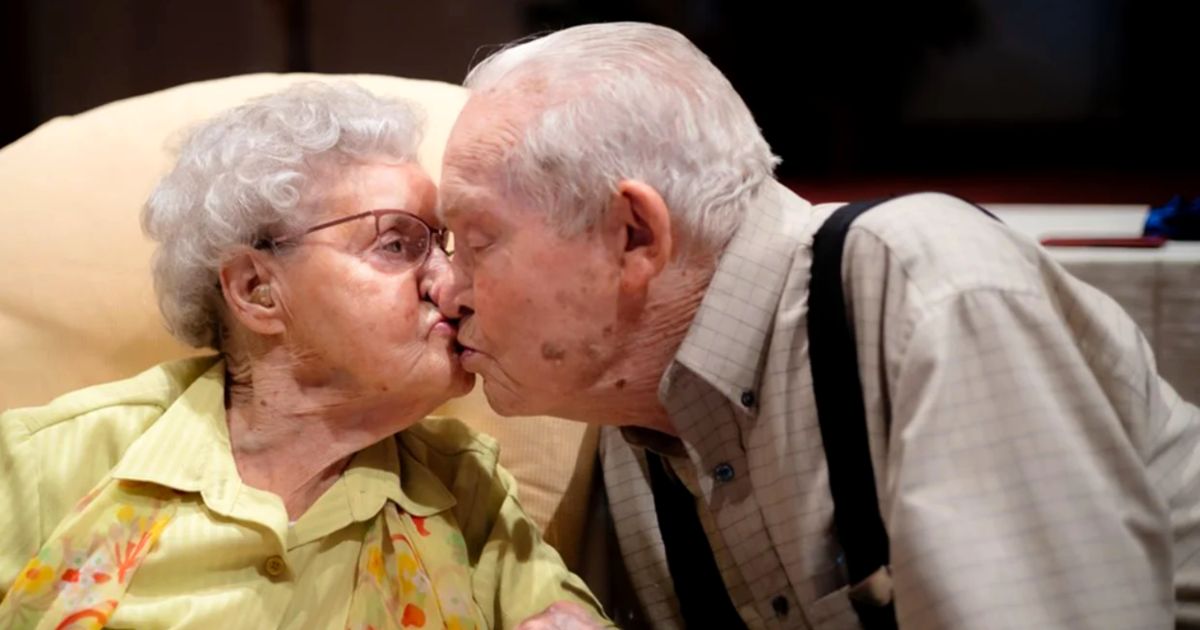 Nowadays, couples attribute a long and healthy married life to regular date nights, exotic vacations, a strong bank balance, and more, but these two lovebirds who first met in Church at the tender age of 19, and who've never been on date nights, say it has been God all the way.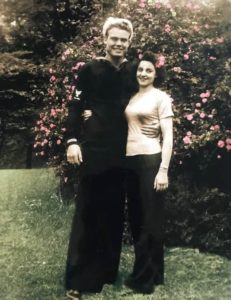 Hubert and June Malicote have been through every situation in life together, from the great depression to Covid. He says he cannot imagine what his life will be like without June by his side. "We didn't go through life without problems, but we would never do anything to hurt each other," Hubert told TODAY parents.
The WWII Veteran worked out an effective way to avoid any family quarrels, "If there's controversy, you might have to walk away for a couple of minutes," Hubert said. "Then you come back in and change the subject or you work it out."
The last few years have been hard for them both with June suffering many strokes, making it difficult for her to communicate. But they still continue their routine of having dinner together, watching an old western, and then sharing a kiss before going to sleep.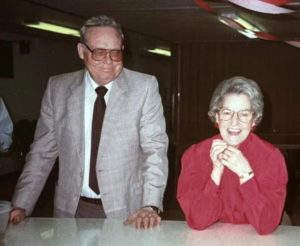 Their daughter Jo said, "I put Mom in her wheelchair next to where Dad is sitting and they hold hands and say goodnight to each other," daughter Jo said. "Then in the morning, they are so happy to see each other. They greet each other with huge smiles."
Talking about their successful marriage, Hubert says, "It's kind of like if we aren't together, the team is broken," he revealed. The couple has never had weekly date nights but simply enjoy each others company. They are thankful for everything because they have lived through the worst economic times in U.S. history.
Hubert reveals, "We've never really gone out much. When the kids were younger we were happy sitting around the table sharing stories about our day," he said. "We've had a wonderful life." Come July 13, June will turn 100, and Hubert on the 23rd and they will be celebrating a joint birthday bash, which includes a backyard church service. "We will just worship God and thank him for the many blessings that he has bestowed upon this family for a century," Jo said.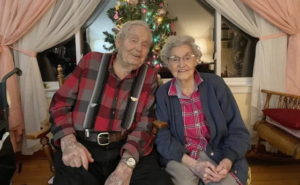 1 Corinthians 13:4-8 "4 Love is patient, love is kind. It does not envy, it does not boast, it is not proud. 5 It does not dishonor others, it is not self-seeking, it is not easily angered, it keeps no record of wrongs. 6 Love does not delight in evil but rejoices with the truth. 7 It always protects, always trusts, always hopes, always perseveres. 8 Love never fails."