The video of a dad dancing with sons in UK went viral on TikTok. In the 30-second video, the father shows his sons how to make dance moves to Ne-Yo's 'Because of You'. The video captioned as "Dad Teaching Us A NEW TikTok Dance" has had the internet swooning with cute and heartwarming responses from people.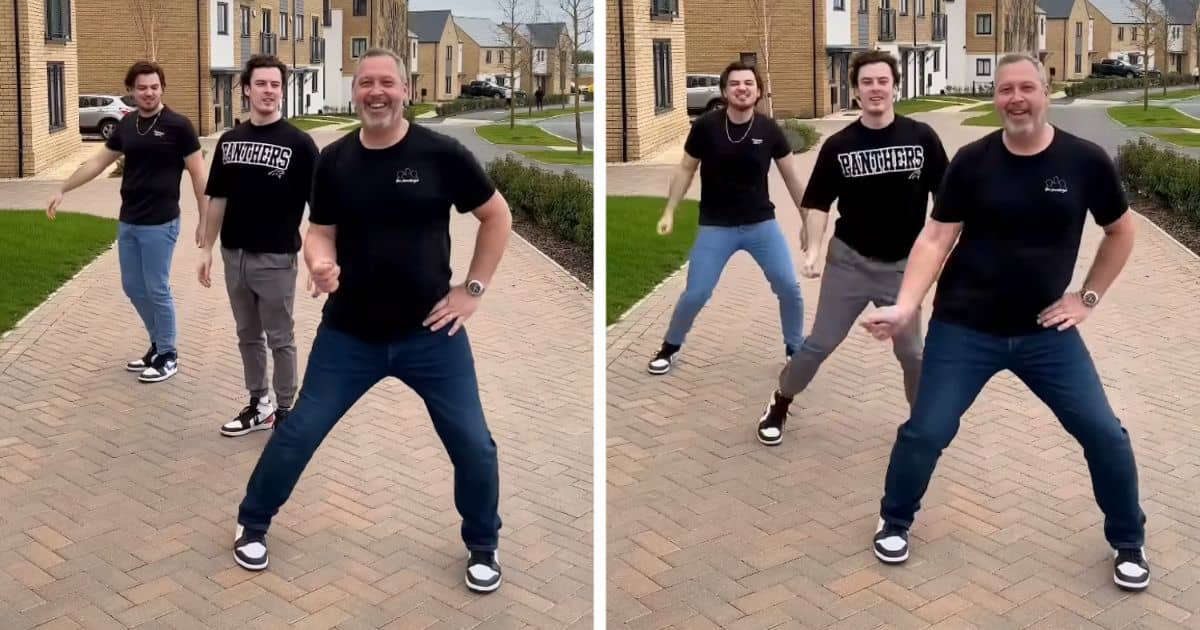 The video, shot in a pavement on a quiet and beautiful street, shows the dad and his sons standing in an angle, wearing black shirts and Jordans. They were all excited as evident from their smiling faces.
The dad stands upfront followed by his sons behind him. He signals them to follow his steps. Then the song 'Because of You' by Ne-Yo comes on and the dad begins to expertly move with his arms in front of his chest, elbows out on the sides, shrugs and makes a rowing movement.
He then turned to his right, makes a walking movement and a clapping gesture. He then put his left arm on his waist, while clicking his fingers, he moves his right leg sideways. He then had his arms held up with the elbows down, swinging them towards the shoulders. His sons, following the steps along with him.
The 30 second video has garenerd over 37 million views on youtube and viewers are pouring in with the best comments.
"I can see the whole world in their dad's smile. He seems to be smiling with heart."

"Having such a kind of a father is like having the whole world around."

"A father who moves to the music and connects in a moment of time with his sons!"