A girl who thought her biological dad was dead for 26 years, learned the truth that he was alive all the time, their face-to-face reunion is really touching.
Janie Rudolph, a daughter who informed 26 years ago, that her father had passed away from a heart attack, spent all those years away from him thinking he was dead. Rudolph's parents had split many years ago, and her dad went to live in Illinois and then to Tennessee. She too moved about with her mom and other family members and lost touch with her father.
Her dad, Ronnie's sister Juanita Elliott said that she was settled in her married life with her kids and all, and lost touch with her brother and had last seen in 1992 at their father's funeral. Although Ronnie lived in Lebanon, Tenessee, Janie tried to keep in touch with him, and used to contact him on the number of the concrete plant where he worked.
But one day, she received a call which broke her heart, "They just told me that he had a heart attack and he had problems and that he was deceased," Janie said. Her father's death shook her, but since her family members were not close to Ronny, no one took interest in checking if the information was genuine or not.
Meanwhile Janie too moved on in life and got married and had her kids, and after almost 30 years when her mother passed away, she tried to get a copy of her father's death certificate, as well. She tried but could not get her hands on her dad's death certificate and so she said they started to believe he was still alive somewhere.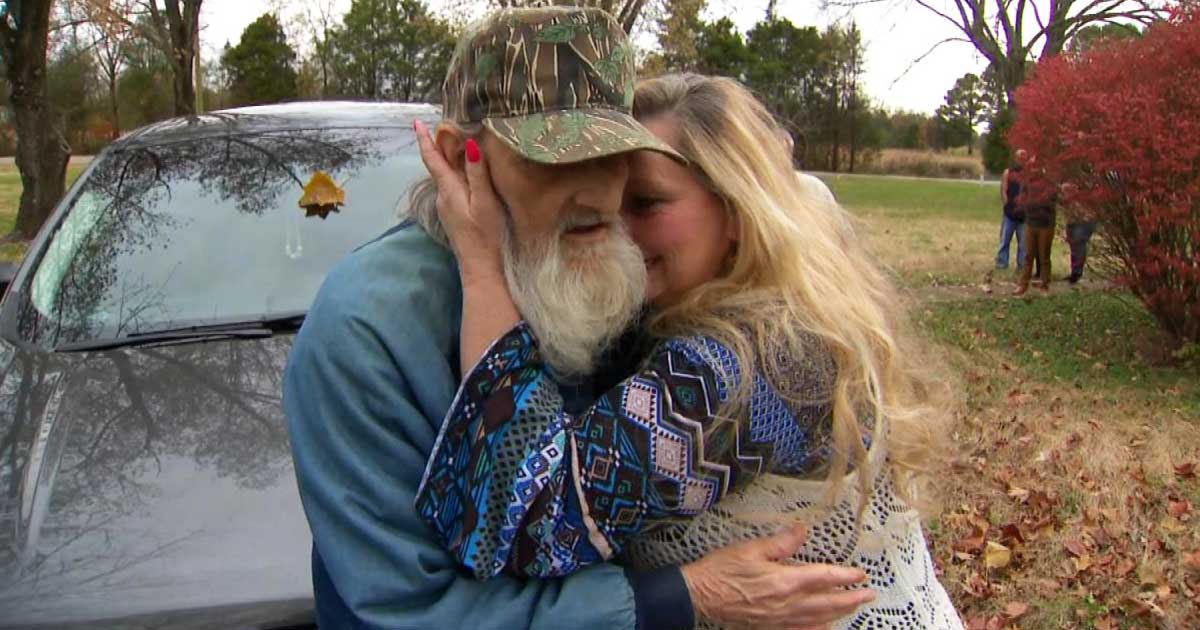 It turned out that her father Ronnie was still alive and living in Lebanon all these years, she says, "I was very much in shock, I couldn't believe it, I thought I was having a dream."
Why the plant said Ronnie had died is still a mystery and he assumed that nobody wanted to have anything to do with him, so he also stopped communicating with them. But Janie and the family traveled all the way from Georgia and Kentucky to Ronnie's home in Lebanon for a heartbreaking reunion.