After she tragically lost her beloved dad, this heartbroken teen showed the love of Jesus Christ to the man who killed her father.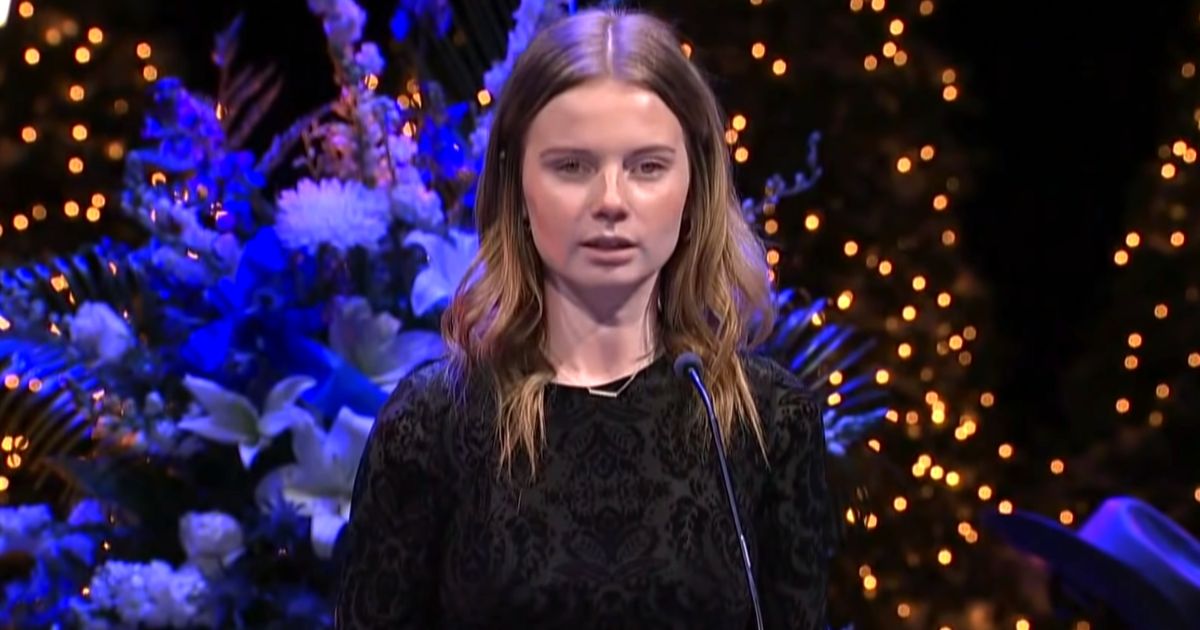 Officer Richard Houston, who had been serving for 21 years already at Mesquite Police Department, was fatally shot in the head when he responded to a local disturbance at a parking lot.
It was an altercation involving Jamie Jaramillo, his family, and another woman. Jaramillo, the accused killer of Houston, pulled a gun and shot the officer during the confrontation. He also shot himself after. According to Dallas Morning News, he's now out of danger and faces one count of capital murder, and his bail was set at $2M.
Shelby Houston, Richard's oldest daughter, gave an unforgettable eulogy at her dad's memorial service a few days back. "My prayer is that, someday down the road, I'd get to spend some time with the man who shot my father — not to scream at him, not to yell at him, not to scold him, simply to tell him about Jesus," a powerful statement by a grieving child.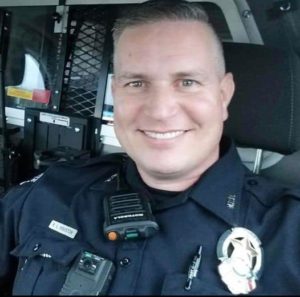 This young woman's faith is what's holding her up at this challenging time. "I remember having conversations with my dad about him losing friends and officers in the line of duty. I have heard all the stories you can think of, but I've always had such a hard time with how the suspect is dealt with. Not that I didn't think there should be justice served, but my heart always ached for those who don't know Jesus, their actions being a reflection of that," she said.
"There has been anger, sadness, grief, and confusion — and part of me wishes I could despise the man who did this to my father — but I can't get any part of my heart to hate him. All that I can find is myself hoping and praying for this man to truly know Jesus," she added.
This revealed how kindhearted and forgiving she was. Her faith in Jesus allowed her to see offenders this way.
Shelby also found peace in knowing that her father had done his part. "I'm resting in the obedience of my dad to the Lord…I know my dad is looking down today with the biggest smile on his face, in the arms of Jesus," she added. "I know as he entered the gates of heaven, he was greeted with: 'Well done, good and faithful servant.' What a moment that was."
This daughter had seen faith lived out by her police dad. Richard was able to model what it's like to live for God. "Richard didn't just go to church — Richard walked with God each day," Assistant Chief of Police Doug Yates said during his memorial service, Dallas Morning News reported.
She also recalled the last text she received from her dad the night before he died. He expressed his and his wife's unending support for her as she delivered her first preaching that day. She also said that she would do anything to see him again, laugh with him, watch his terrible dance moves, etc. She ended up saying that "In my deepest wound, I saw the glory of Jesus, and it has astounded me." Shelby still ended up praising Jesus despite the deep pain she's in now.
To choose to forgive and reach out to the man who hurt you the most is only possible through God's enabling grace. She won't be able to forgive if not prompted by His love. In this young Christian's most painful moment, she experiences her Father's steadfast, infinite, and empowering love.
"We love because he first loved us." 1 John 4:19