With the temperature soaring above 110°, an Amazon delivery driver who collapsed from the intense heat received help from an elderly woman and was pulled out of harm's way by her timely intervention.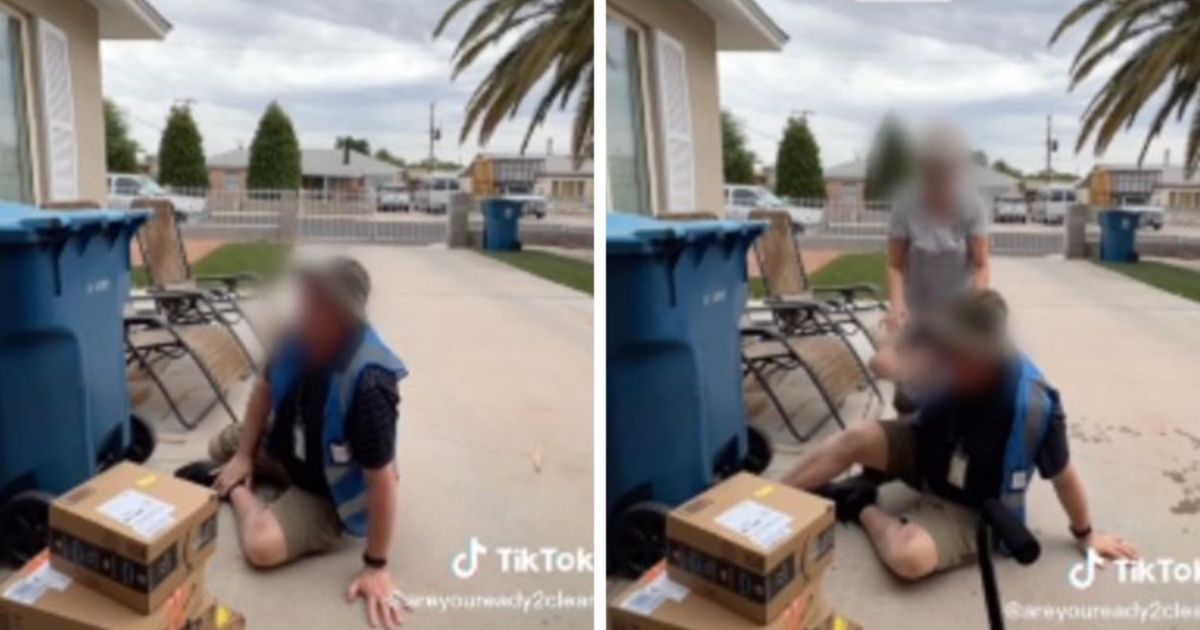 In the Tiktok video, the driver could be seen struggling to stand upright and holding on to a trash can beside him to balance his weight, even as the intense heat was taking a toll on him. Unable to stand any longer, he finally sat on the ground and appeared to be in great pain.
Help arrives just in time
Out of nowhere, an elderly woman appeared from inside and walked toward the driver, and checked on him. Motioning him to sit still, she went back inside the house, meanwhile, the man's condition seemed to be getting worse. He then leaned back and finally lay down on the ground.
The woman gave a glass of water to the dehydrated man. She then disappeared from the screen the second time and then came out with a plate of watermelon and a wet towel for the man. While the man munched on the watermelon, she showed great care for him, as she wiped down the man's head and neck with the wet towel, in an effort to cool him down.
Towards the end of the video, the man was seen escorted inside, and then 15 minutes later, he emerges looking much more energized and in better shape. He then went on his way gladly.
We are grateful for good Samaritans like the elderly woman. When she saw the man in distress, she immediately came to her aid with no hesitation. Having a concern for our fellow beings and willingness to help while they are in distress is the finest act of humanity and this video is a clear example of that.
WATCH: Elderly Woman Rescues Delivery Driver After He Collapses At Her Door