A teacher at Wiregrass Ranch High School in Wesley Chapel, Florida was confronted by a fellow staff over a Bible verse painted on the parking space belonging to the teacher.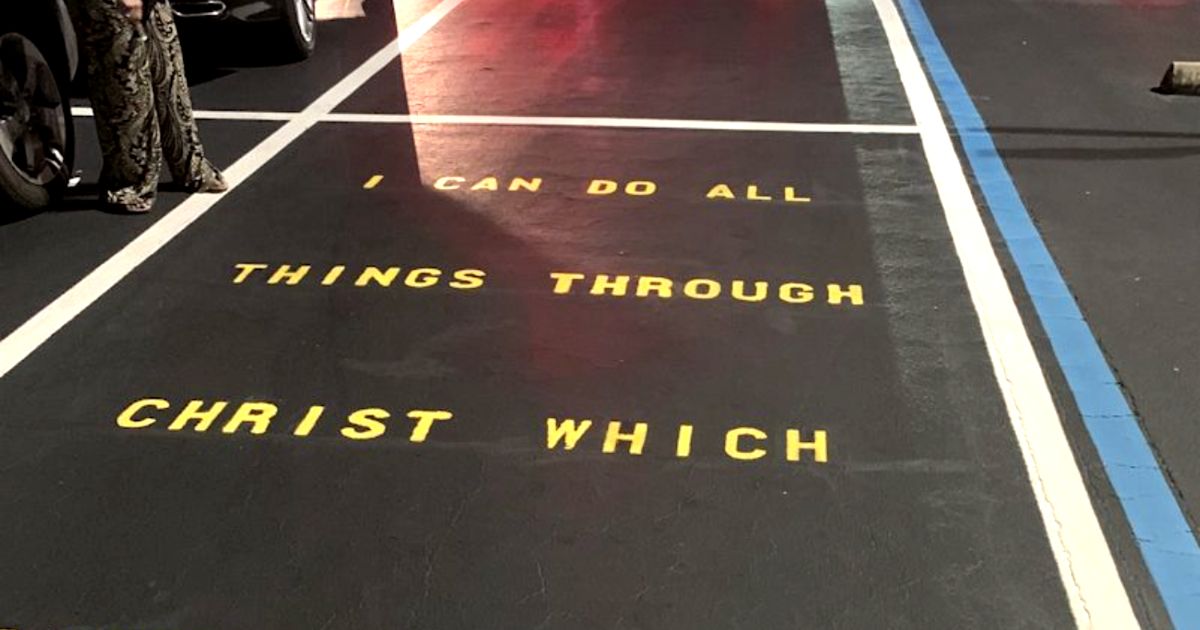 The teacher, whose name remains undisclosed had the parking space painted with the Bible verse from Philippians 4:13 which reads as,
"I can do all things through Christ which strengthens me."
Fellow staff, Marina Gentilesco, an instructional assistant took an offense to the painted words from the Bible, saying that it was not right for the teacher to force the Christian faith upon others and that such things is not permissible on a state funded property. Passing by the parking space everyday, became a pain to her. She felt the words, attacking her.
She said, "I feel like it's attacking me as a Jew. It brings me to the verge of tears because it brings me back to the 6 million that perished," Gentilesco said. "Six million perished because of our faith — because we're Jews."
It said, 'Christ.' I was startled by it," she added. "I was very upset by it."
Marina took the matters to the principal of the school and made a complain against the teacher. However, the Pasco County Schools said that the painted words was not in violation of anything and that it would not be removed.
"It's not a violation," said Pasco County Schools Public Information Officer Stephen Hegarty. "This is personal expression."
Hegarty noted that "there is no proselytizing going on" and that the parking spot is "not compelling students to do anything one way or the other."
The Bible verse had nothing to do with what is being taught in the school. It was just a teacher expressing themselves. The school allows, students and teachers to express themselves freely and assert their own individuality.