When a family in South Carolina saw their Domino's delivery driver fall while bringing pizzas to their door. Instead of just offering a tip, they decided to create a GoFundMe account for the 72-year-old employee, Barbara Gillespie, who was about to retire.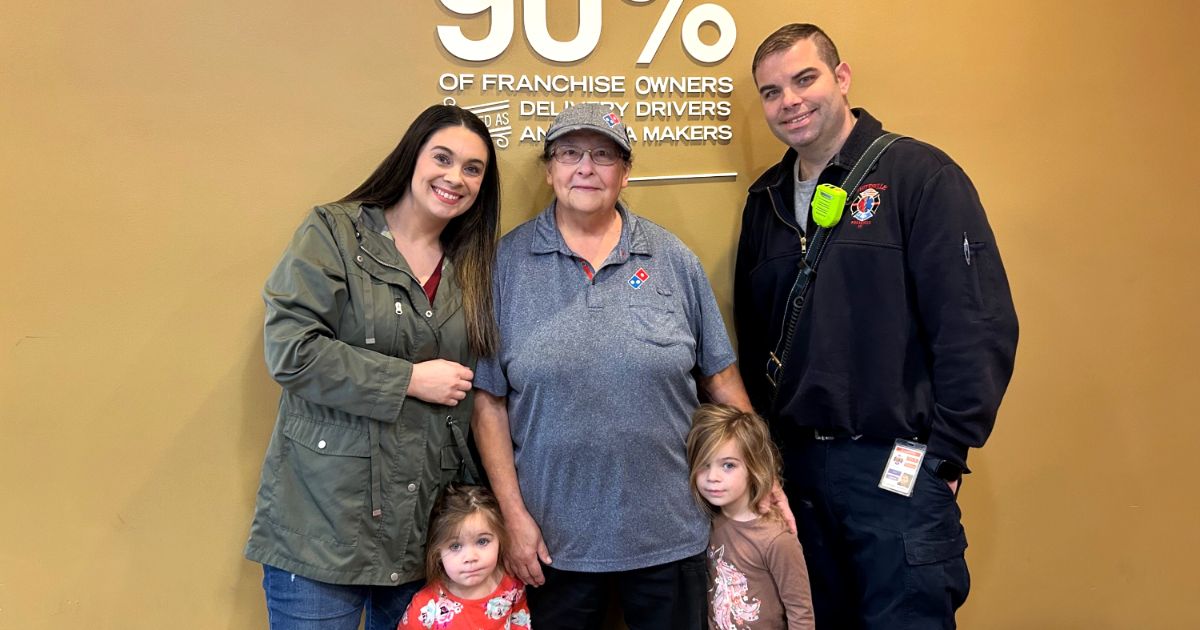 Lacey Keighron said Gillespie's commitment to her work despite her age amazed the family and reminded them of their father and father-in-law, who had retired late in life and died from terminal cancer. "It really resonated in our hearts when we saw her still working at her age and reminded us of both our fathers," she explained.
Keighron wrote in the description of the donation page, "She is an older woman who fell and only cared about the food she dropped. Let's show her some kindness and take off some of this burden that our economy is causing the older generations especially!!". They were able to raise, $262k for Gillespie. The Keighron family also visited her in person and told her of the good news.
Domino's released a statement expressing their delight that the caring customers had been able to help Gillespie "transform her life so meaningfully." Last year, she was honored as her store's Team Member of the Year. Her hard work and dedication earned a special place in the hearts of her colleagues and customers.
Gillespie had given her two weeks' notice on Feb, 9 and her last day with Domino's was celebrated on Feb 16 by her colleagues and customers, and she now plans to take a cruise and travel to Europe during her retirement.
We hope that this act of kindness inspires others to spread positivity and generosity wherever they go.