The Ukrainians are not alone in their fight against the Russians, they claim that they're receiving heavenly help during this tough time that they're facing.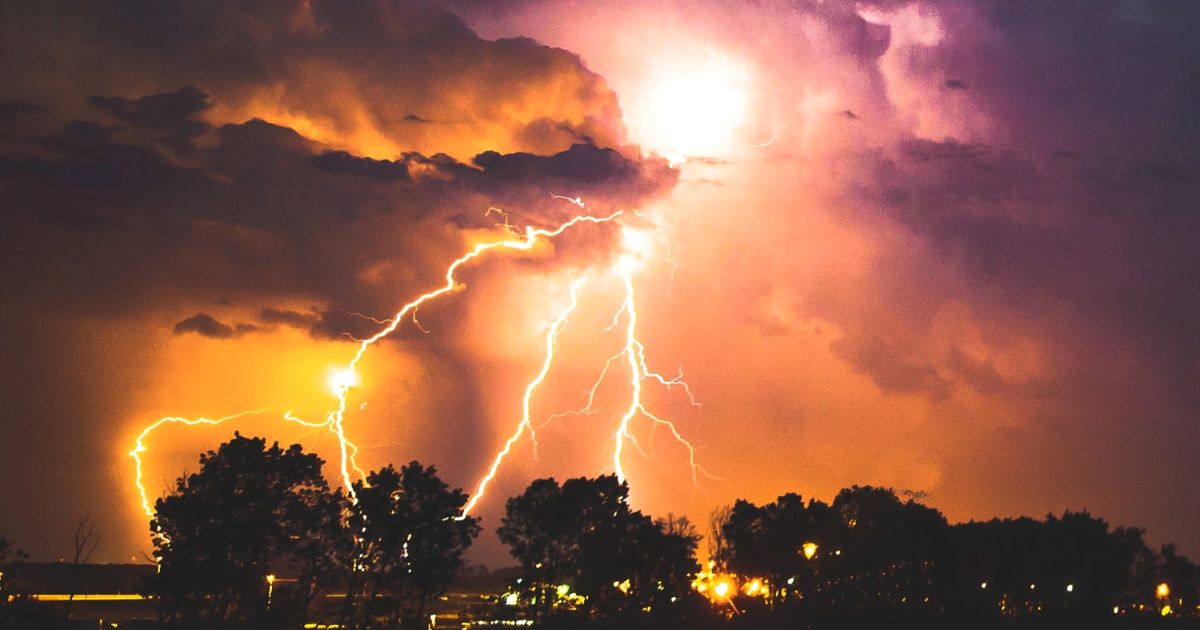 As the whole world is watching the Ukrainian people put up a brave fight against Russian invaders, many are reporting experiencing divine interventions similar to the ones the Israelites had when they battled against adversaries in the Bible.
We cannot even begin to comprehend the tragedies that are happening all over Ukraine with this war going on but in an eye-opening interview of CBN News The Global Lane, CBN Ukraine Director Kostyantine Lytvynenko shared unbelievable stories of divine encounters experienced by the Ukrainian people during their battle with Russia.
Lytvynenko shared a story of a man whose son was serving in the Ukrainian army. The man told him that one night when the soldiers were defending their positions, they found that many Russian Federation tanks and other mobile units were coming for them. The young man called up his dad and told him to pray for them. 'Dad, you have to pray right now. We're in a situation,' Lytvynenko said.
The man immediately called the members of their church and they all started praying for this urgent prayer request. Soon the son called back saying, 'There's some miracle that happened. It looked like an attack (on the Russians) from a spaceship. There was some kind of lightning shooting from the sky,'" Lytvynenko told CBN News. "And sparks were spreading everywhere."
It was definitely the answer to their prayers because as soon as it was morning, the Ukrainian troops found out that Russian tanks and other mobile units were destroyed. "All of those soldiers thought maybe it was done by some kind of a weapon we didn't know about," Lytvynenko said. "It was just God's intervention."
That wasn't all, Lytvynenko said that there was another incident he heard from a friend who said, "'We were praying that they (the Russians) would start resisting each other. That the enemy would resist the enemy.'" That sounds just like an incident in the Bible in 2 Chronicles 20 where King Jehoshaphat's enemies attacked themselves after God confused the enemy. That's exactly what happened as Lytvynenko says the Russians attacked their own tanks and destroyed them.
He says, "Another part of the Russian army, they occupied one little town. And they removed flags from the town's government buildings and they attached those flags to their tanks," he said. "And they started to drive. Eventually, in the evening they met the first group of the (Russian) tanks." He said both groups of tanks were confused and began attacking and shooting at each other.
At this critical time, we believers in Christ must come together and continue to pray for the protection of Ukraine and its citizens. Lytvynenko asked people to pray for his family, and also for other CBN workers there, and the people of Ukraine.
He said, "Please pray that we could hear God in this time," he said. "The most deficit thing in our country now is the peace in our hearts. That our God, who is the Prince of Peace would grant the peace in our hearts. And in that, this condition of peace, we could see the ways how we can build the kingdom in times of war. That we could be the light, and the warmth and the love, and the hand of God to other people who are in need."
"Pray that we would be active members of the body of Christ at this time," Lytvynenko added. "That we would not just sit and be afraid and fear for our lives. That we would be productive in building the kingdom."
Can we take out some time and pray for the suffering and hurting people of Ukraine today? Let's not just watch the news and talk about their suffering, but let's get involved and pray to the Lord God Almighty to stop the war and let peace and harmony prevail.