Sparkle, a dog with Cancer, spread love and warmth to the people of Somerville, Massachusetts. She has gone viral and "sparkled" like a diamond before people from all walks of life.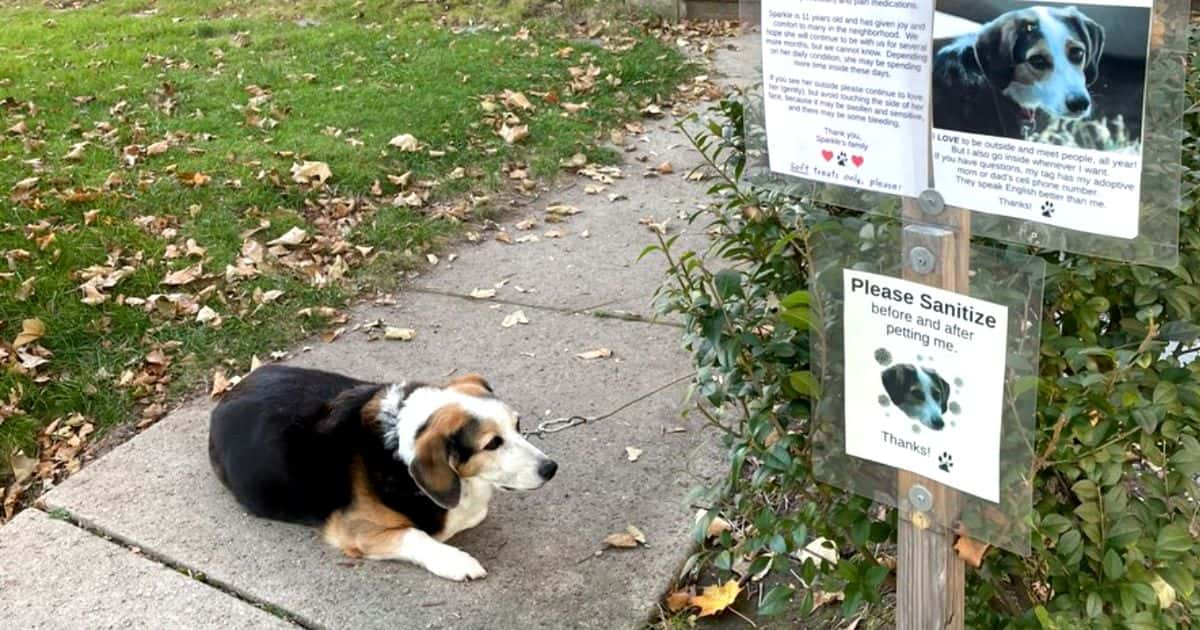 This adorable canine had made friends with the community of Sommerville. She liked spending time outdoors. She loved letting time pass on her owner's front steps. Anyone can come near her to give her a pat or pet her.
That was why it was a shock for her fur parent, Melora Rush when she found out that her 11-year-old canine was dying. A regular trip to the vet for a jaw infection turned out to be an incurable tumor in her jaw. "My reaction was profound sadness coupled with a determination to enjoy every minute I had with her and to keep her as comfortable and happy as I possibly could," Rush said. Determined to let her fur baby "shine" during her remaining days, she came up with a great idea.
Rush put up a sign in front of her house to welcome passers-by, friends, kids, neighbors to pet her dog or to spend even a brief time with her as they drop by. This move was her way of letting the community love a dog during her last days. "I just wanted the neighbors to be aware of what was happening because it's going to be a big loss for Somerville and this community," the loving owner explained.
Different people came to spend time with her every day. She became the "baby girl" of many. Some came to cuddle her. Others gave her gentle pats and someone even a left short note of encouragement. Daily, Sparkle would sit in front of their house and wait for her friends to arrive one at a time.
A Boston photographer, Eric Magnussen, came to visit her and posted her photo online. This doggy became an instant celebrity. She now has friends not only in Somerville but in different parts of the world also.
Made a new friend on my walk today 🥺 pic.twitter.com/TwDiAbm1qc

— Eric Magnussen (@EricMagnussen) November 9, 2021
This not-so-young fur baby continued to receive "gentle love" from different people until the inevitable came. Sadly, the day came when she had to rest permanently.
It is so hard to share this news with all of you who have sent so much love to Sparkle … She is no longer with us … She is at peace…

Thank you for the love..🐕💗

— SparkleMayorOfSomerville (@MayorSparkle) November 18, 2021
Eleven years might be short, but the love that Sparkle gave outlasted her brief stay on Earth. May we also take the time to spread love and joy while we are still here. Our lives are too short. Let's make enough room for love, happiness, and peace in our hearts every waking moment.
"So teach us to number our days that we may get a heart of wisdom." Psalm 90:12