A regular day turned alarming when a young boy named Gavin Grant faced a surprise visitor in his yard: a black bear. But thanks to Jake, the family's 8-year-old Golden Retriever, the story had a happy ending.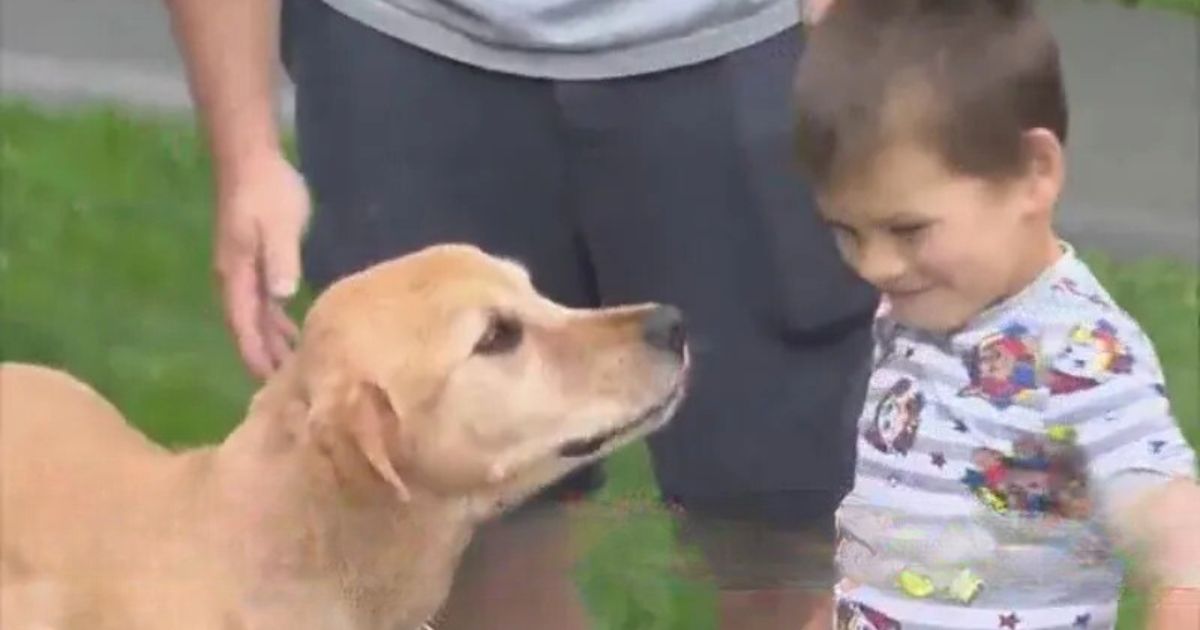 While playing outside, 4-year-old Gavin was shocked to spot the bear. The home's surveillance footage captured what happened next. As Gavin tried to escape, Jake, the family dog, bravely stepped in. With no fear, Jake chased the bear away, protecting Gavin.
Relieved and grateful, Gavin's dad, Gregory Grant, shared, "He got quite a few treats, he got ice cream, he got a bath that night. He got the whole nine yards… He helped us out that day for sure."
Thankfully, both Gavin and Jake were safe after the incident. The unexpected appearance of the bear has raised questions. News 8 has informed that the Department of Energy and Environmental Protection (DEEP) is looking into it.
Stories like this show that help can come when we least expect it. And sometimes, our family pets are our heroes.