When Nikki, a German Shepherd, was wandering the streets of Detroit after her owner passed away, all she had to hold on to was a stuffed toy that belonged to her beloved human. The sight of this lonely dog clutching her precious possession touched the hearts of many and sparked a city-wide rescue effort that showcased the power of compassion and collaboration.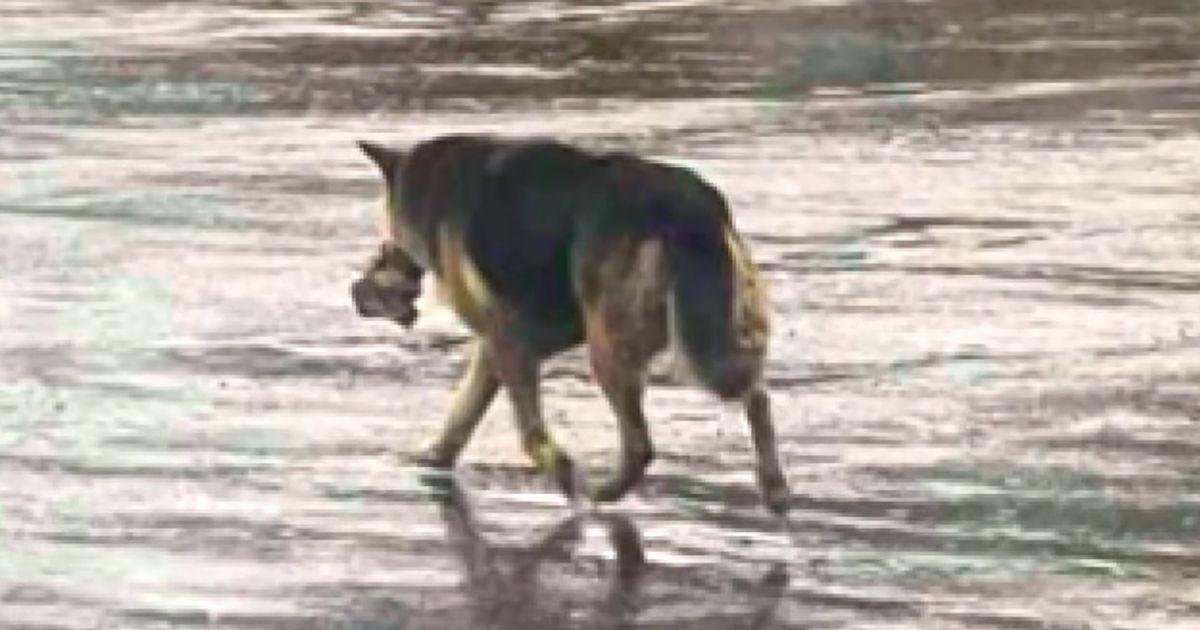 "All she had left was the stuffy from her owner she was carrying around. Our hearts broke when we saw this photo and heard what happened to her, it reminded us of the movie 'Annie' where Annie kept a locket close to her heart from her parents," Almost Home Animal Rescue wrote in a Facebook post.
The plight of Nikki caught the attention of several animal rescue groups and compassionate individuals, including It Is Pawzable, South Lyon Murphy Lost Animal Recovery, Sugar Mutts Dog Grooming, and Almost Home Animal Rescue. These organizations and many others came together to find Nikki and ensure her safety.
"Everybody was posting pictures in Detroit of who they were calling Nicholas, now Nikki because it's a female, and of course started tagging Heather, South Lyon Murphy – can you help trap this dog?" said Katrina Weaver, the owner of It Is Pawzable Dog Training. "Everybody comes together and works as a team, which is so amazing," she added.
One neighbor had been feeding Nikki while she roamed the streets, and is now working with the rescue groups to find her a new home.
Sadly, Nikki tested positive for heartworms and is currently undergoing a 4-week treatment. Despite this setback, the dedicated animal workers are making sure she receives the best care possible and are preparing her for a loving foster home.
The community's selfless efforts have undoubtedly given Nikki a second chance at life. As she continues her journey to a forever home, this heartwarming story serves as a reminder that even in the face of adversity, the power of compassion and unity can make a world of difference.