In India, the condition of stray dogs are very different in comparison to developed countries, and many a times, dogs are forced to live in squalid conditions.
A clip uploaded to social media by Animal Aid Unlimited in India showed a mother dog crying in deep anguish for her pup to be rescued, keep a few tissues handy.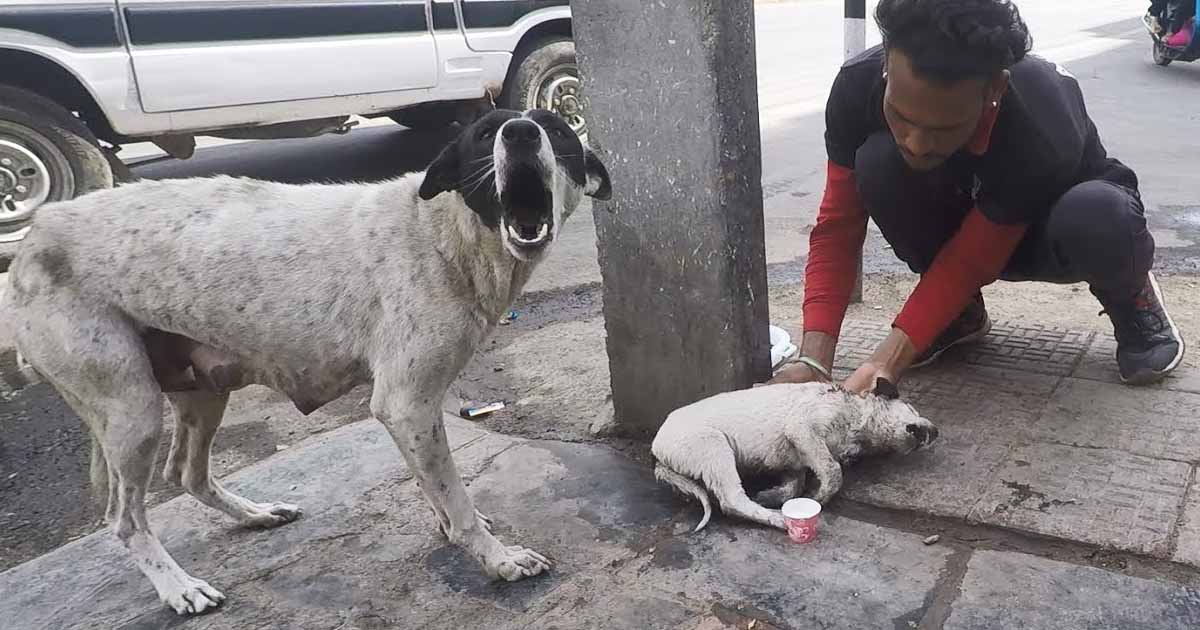 The mother is crying out desperately for somebody to help her badly wounded baby.
The rescue organisation says, "She didn't stop trying desperately to communicate as we gently lifted her puppy who had two deep wounds and placed him in the ambulance. We couldn't bring her along because she had 4 other babies to watch over."
The pup had suffered terrible wounds which resulted in him not being able to walk for many days and they weren't sure if the nerve damage was going to be permanent.
But the pup Toggle was well taken care of and loved throughout the days of his healing and he made a full recovery.