A cute video shared online of the moment when thousands of ducks caused a traffic congestion as they were crossing the street is putting a smile on people's faces.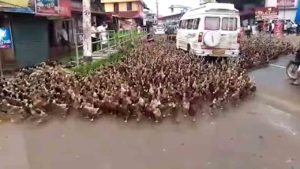 It shows the ducks crossing the road in the city of Alappuzha in Kerala, Southern India. Passerby's said that birds were being taken to a nearby field by a farmer, when they meandered off the path which ended in them blocking busy residents on their way to work.
But after a delay of five minutes, all the birds had waddled off, leaving some pretty amused eyewitnesses behind. One of them said, "Look at the birds marching together; they know more decorum than us humans."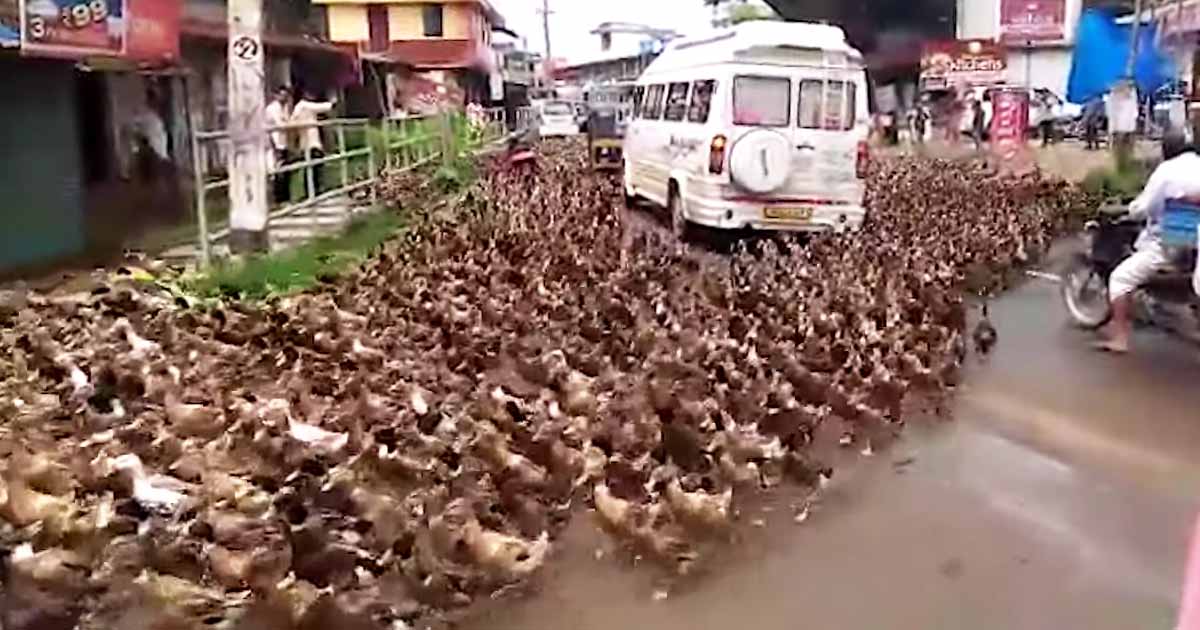 It's so true that we humans can learn so much from God's creation everyday, these ducks can teach us a lot about discipline.