Celebrated singer-songwriter Ed Sheeran recently surprised a subway singer, Mike Yung, with an impromptu duet.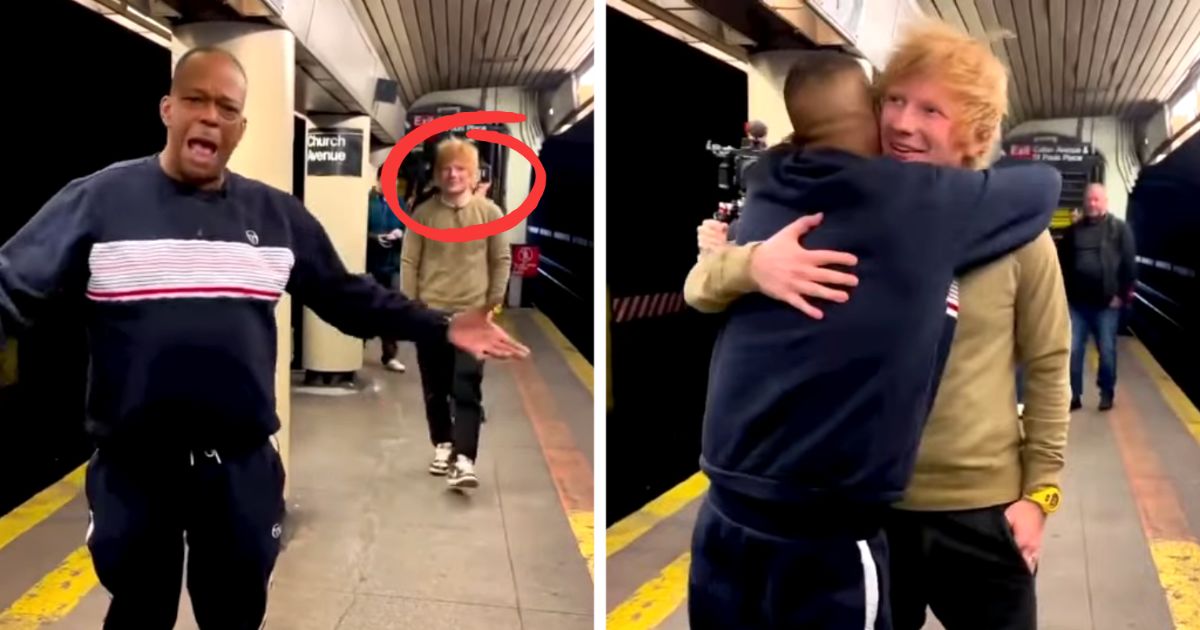 Mike Yung, a former America's Got Talent contestant, was delivering a heartfelt rendition of "Eyes Closed" – an original Sheeran track – on a bustling New York City subway platform when the surprise unfolded. His performance, steeped in passion and talent, unwittingly attracted an audience member who was no less than Sheeran himself.
"You just made my day," an astonished Yung exclaimed when Sheeran joined him mid-song. This moment, caught on video, showcases a joyous Yung wrapping Sheeran in a hug and graciously acknowledging the pop star's presence. "Oh wow!" he said, reflecting the disbelief and excitement that only a moment as magical as this can bring.
The crowd at the subway platform could barely contain their astonishment. As Mike and Ed's voices melded into a harmonious duet, onlookers were reminded of the extraordinary things that can happen amidst the humdrum of daily life.
After their impromptu performance, Sheeran surprised Yung yet again, this time with free tickets to his show at Kings Theatre in Brooklyn, New York.
Yung, who gained popularity through his moving renditions of Sheeran's songs, particularly his 2017 cover of 'Thinking Out Loud,' which has garnered over 5.9 million views on YouTube, continues to share his talent on the subway platforms.
In these beautiful moments of connection, we're reminded of the unique bond that music can create. Music, a universal language, transcends barriers, connecting hearts in a shared appreciation of melody, rhythm, and emotion. It uplifts spirits, brings smiles to faces, and sometimes, leads to unforgettable moments such as this impromptu duet between Ed Sheeran and Mike Yung.
WATCH: Ed Sheeran Sings Duet with Subway Singer