In what seemed to be just another ordinary night, Officer Woodmansee of the Pickens Police Department embarked on a traffic stop that ended in an unexpected twist of rhythm and goodwill.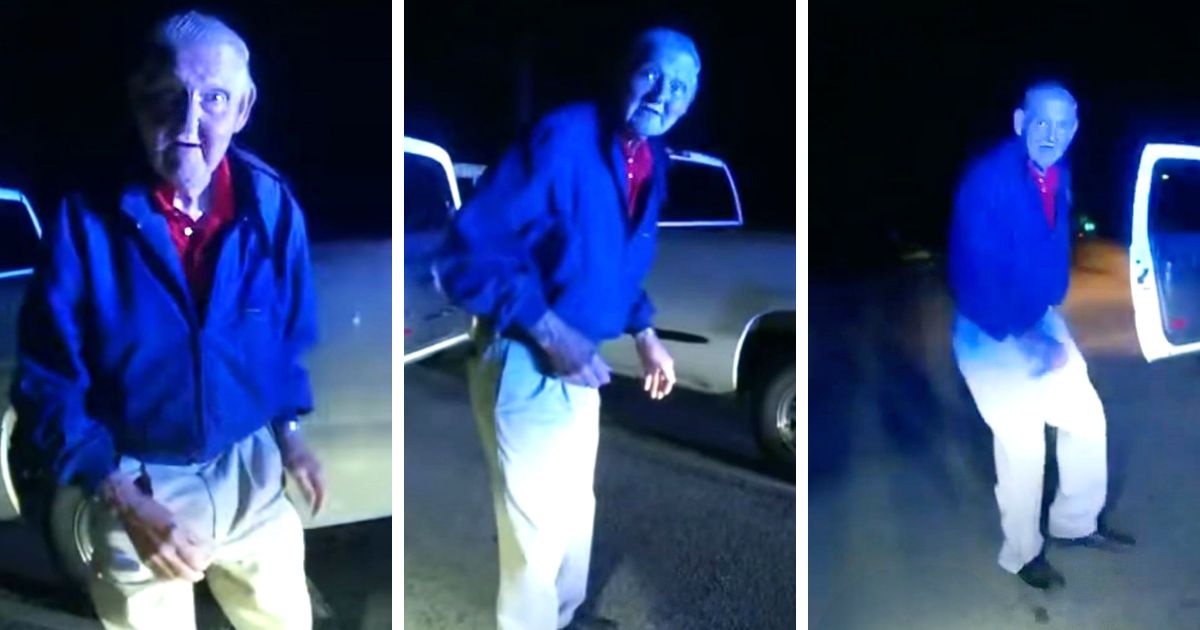 "This stop for failure to maintain lane quickly turned into a two-step dance lesson from a kind gentleman who had just left [the dance hall] Cotton Eyed Joe's," shared the department on their Facebook page. The dance lesson was a surprise not only for the officer but also for the online world as the heartwarming interaction was caught on camera.
Officer Woodmansee, known for "finding gifted people on traffic stops," as mentioned by the department, was dutifully attending to her late-night shift. She pulled over a white pickup truck, driven by an older man freshly returned from a night of dancing at Cotton Eyed Joe's dance hall.
As the gentleman stepped out of his vehicle, the unique sound of metal taps on his shoes echoed in the night air. The driver's question was simple yet loaded with anticipation: "Do you know how to clog dance, officer?" When Officer Woodmansee confessed her unfamiliarity with the dance, the asphalt instantly transformed into a dance floor under the stars.
He took Officer Woodmansee's hand, guiding her into the rhythmic world of the two-step dance. She attempted to follow his lead, their silhouettes shuffling in the glow of the patrol car's lights. Amid chuckles and some missteps, the late-night traffic stop became an impromptu clogging lesson.
"We are not sure yet if Officer Woodmansee will receive training credits from the Criminal Justice Academy for learning the two-step, but it definitely brought a smile to our face," the department stated in jest.
Despite the lack of finesse, the joy was palpable, and the moment went beyond just dancing. The unexpected exchange underlines the often overlooked human connection between officers and the community they serve.
Cotton Eyed Joe's dance hall, catching wind of the exchange, shared their delight on their own Facebook page, revealing the identity of the lively dancer: "Our sweet Fred," they affectionately wrote. "He got pulled over for a traffic violation. That officer had no idea she would receive dance lessons."
Their words resonated with gratitude: "Thank you, Sir, for this great lesson and keep having fun at Cotton Eyed Joe's."
In an age often fraught with division, this encounter served as a gentle reminder of our shared humanity. With a dash of good humor and a lot of heart, Officer Woodmansee and "sweet Fred" took to their impromptu dance floor, proving that even on a traffic stop, we can connect, uplift, and inspire one another.
WATCH: Elderly Man Gives Police Officer Dance Lesson During Traffic Stop