Sisters make the best friends one can have. In this case, these elderly sisters make the best hairdressers their bedridden sister can ever have. These two were filled with joy and excitement as they give their sissy a makeover.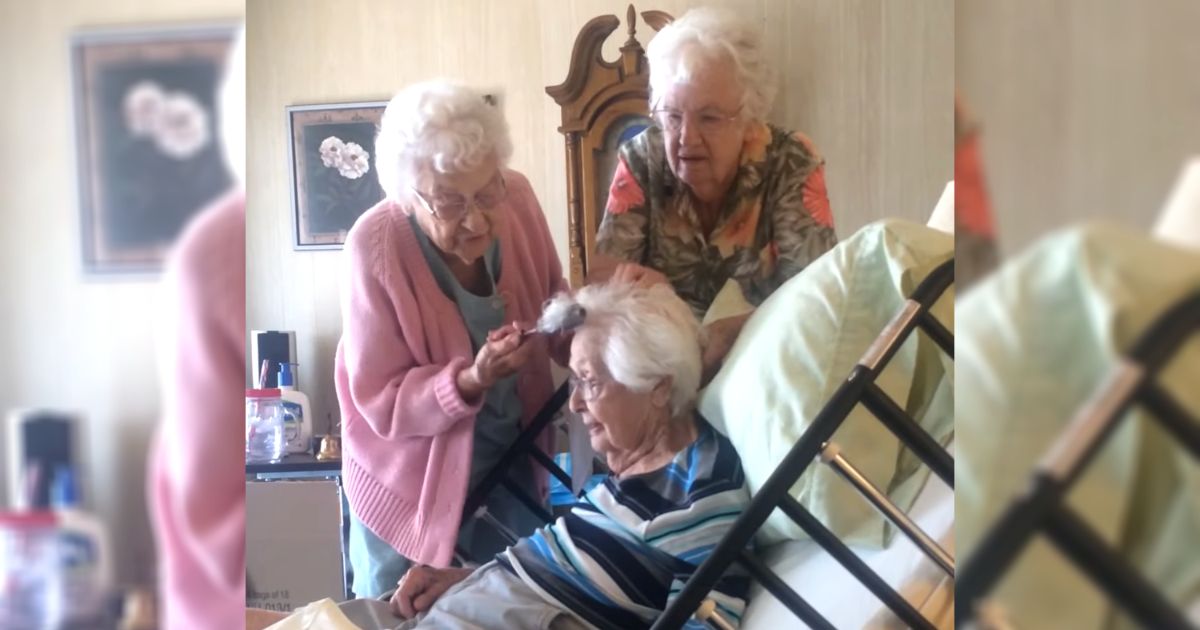 These two silver-haired women were giddy with excitement as they fix their sister's hair. "Let's get these bangs like she wears them. Usually, they make a roll," one suggested. The other sister said, "Yeah, but they're not doing it now." Then, she wiped her bangs with what looked like a wet cloth to straighten her hair.
The two women were so focused on making their sibling pretty as if nothing mattered at that moment except for their mission. When her hair started to curl, one of the elderly ladies said, "There that's better." She seemed to be pretty pleased with what they did.
Their bedridden sister remained calm throughout with a smile on her face, she seemed to enjoy the attention and care she was getting from her beloved sisters.
Guess a sister can never be too old or weak to care for another sister. Even though the two sisters were in their senior years already, this did not stop them from showing love to their sick family member.
If you have a sister, take time to show her how much you appreciate her today. Hug her, tell her how pretty she is, or buy coffee for her, simple gestures of appreciation will mean the world to her. Sisters will always share a bond that no age, distance, or even, sickness can break.
"Sisters are blessed with an extra sense that whispers when the other needs them." -Unknown