The deadly wildfires in California have wrecked havoc on the lives and homes of the people there, claiming many a life and home.
The California Department of Forestry and Fire Protection say there's been 7,421 fires that have burnt 1.6 million acres of land in California so far this year.
At this difficult time, millions of Californians are turning to prayer to overcome the devastation that has been, in some ways, unavoidable due to the dry climate and natural spread of fires in California.
One such person is Actress Brenda Epperson, well known for her role in the popular soap opera "The Young and the Restless."
She almost lost her home to the raging California wildfires and is using this miraculous experience to help others affected by the devastating losses.
She has uploaded a video on Facebook, where she shows viewers where the fires stopped burning — just a few feet from her wooden fence.
Epperson says that God helped her as she stood over and prayed Psalm 91 over her situation, which reads:
"Whoever dwells in the shelter of the Most High will find rest in his mighty shadow. I will say of the Lord he is my refuge and my God in whom I trust. Surely, he will save you from the fowler's snare and the deadly pestilence. A thousand may fall at your side, ten thousand at your right hand but it will not come near you."
In the video, she turns her camera to show a wooden cross she placed in her yard next to a tree, to symbolize God's faithfulness.
"I have been so overwhelmed by God's faithfulness through this journey and what He's done," Epperson said.
Viewers can see the burnt hills and shrubbery right alongside her home, but her property remains un-scorched by the fires that blazed near her home.
Epperson is firm that her home was spared from the flames because of her faithfulness and prayers to the Lord, and she encourages everyone else to keep the faith.
In a video shared afterwards by her, she shows horses from other farms that have taken refuge in the safety of their untouched land.
Our precious friends who were closer stopped at police block area rode his bike to Check on our horses that where there last night I cried tears and tears LOOK they are ok. The other horses were saved also!!! These were ours that I couldn't fit in trailer.
Please rejoice with me! #JustBElieve Thanku for your prayers keep praying for everyone!!! Thanku to @mattbattaglia and @TinaBattaglia for checking on our animals we love you!

Posted by Brenda Epperson on Saturday, November 10, 2018
"We could only evacuate the horses that could fit in our trailer which was three horses. And then all of our neighbors had borders so all of their horses, 25, 30, horses went in that pen. And so there were 35 horses there and the fire stopped," Epperson said.
"God stopped that fire, Wendy, right at our property line. Every horse was okay. They had water, they didn't even have ash on them."
Epperson hasn't stopped there, but she and her family are using their blessings to bless others by driving them to their homes and giving them food and supplies.
"The good that's going to come out of it is I believe that revival, that God is going to wake us all up. I know my life is changed and I just want to share the love of God even more with everybody," Epperson said.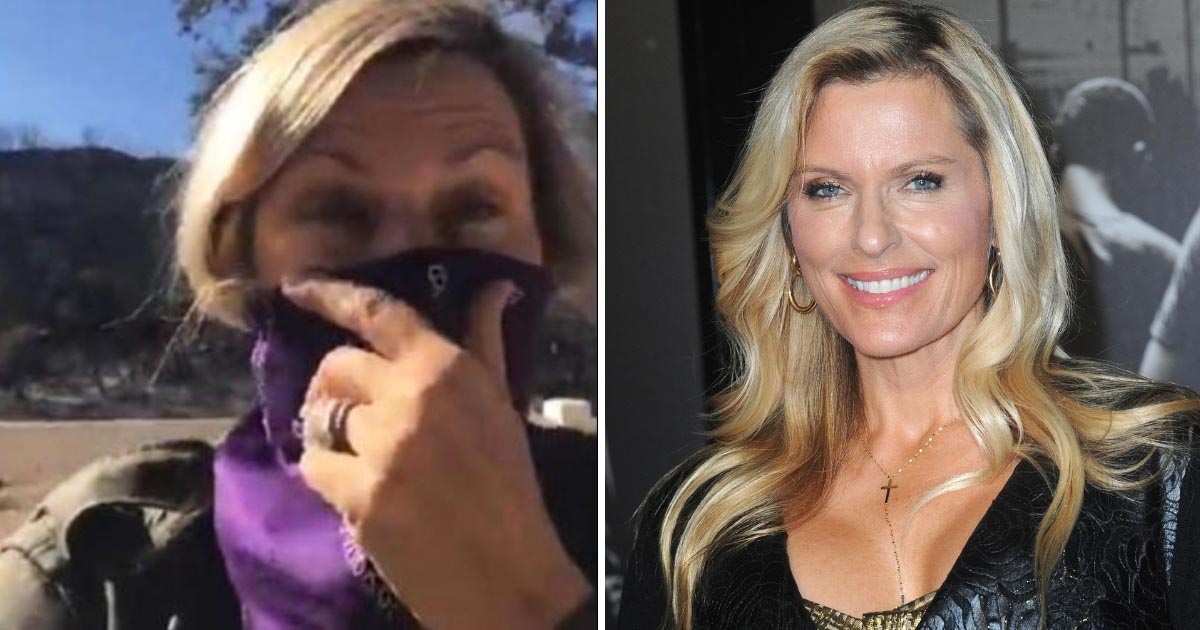 Epperson said that she is eager to shed God's love on others and to help them in their time of suffering.
"I just want to say that God's love is there for each one of us if we would just simply say, 'Yes.' And it's been an honor helping friends and neighbours."
We believe this is the time for Californians and Americans in general to turn back to God, and pray and fast and repent before God because He is merciful to forgive us.