If you're a fan of figure skating, then you're in for a real treat with this performance by Eva Pate, 22, and Logan Bye, 24. Their Riverdance routine, in the 2023 U.S. Figure Skating National Championships is a sight to behold, complete with intricate footwork, stunning lifts, and a dose of Irish culture that will make you feel like you're dancing along with them.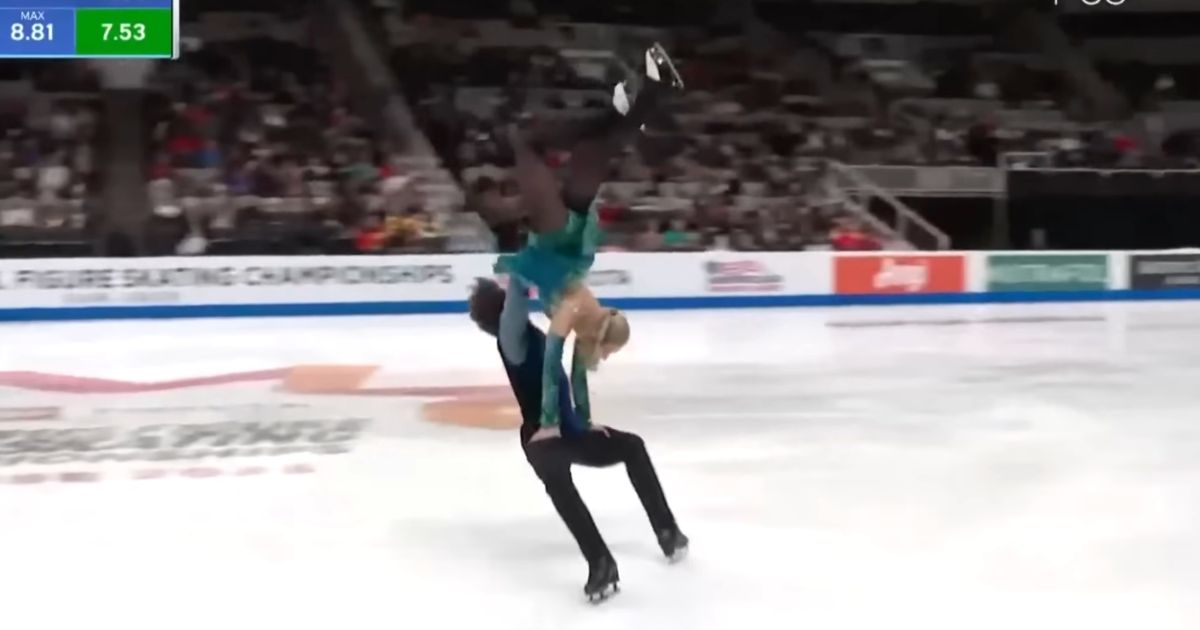 The song they have chosen to dance to is, "Reel Around the Sun" by Bill Whelan—from Scene 1 of Riverdance 25th Anniversary Show.

Gliding across the ice in their sapphire and emerald watercolor costumes, their fluid movements capture everyone's attention. From their v-shaped starting stance to their cartwheels and bows at the end, every step is executed with precision and grace, mesmerizing viewers.

But what makes this performance truly special is the chemistry between Eva and Logan. Although there were some missteps in their performance there was no loss of focus or connection to each other. Viewers can feel the love and dedication they have for each other in every spin and lift, and it's enough to make the heart skip a beat.

The 22-year-old takes a tumble at one point, but recovers quickly and kept on going. And, even though they may have been disappointed with the outcome, they still manage to end the routine with smiles on their faces.

It is evident that Eva and Logan have a bright future ahead of them, both on the ice and in life. Their love for one another and their art is clear throughout the entire performance. Logan is from Colorado and Eva, is from Ohio and they have been skating together since 2019. And they were engaged in 2022.

So, if you're looking for a little inspiration, be sure to check out this swoon-worthy figure skating couple and their Riverdance routine. You won't be disappointed!