An FBI agent in Knoxville, Tennessee, got the surprise of his life when he was reunited with the kidnapped baby he helped rescue over two decades ago.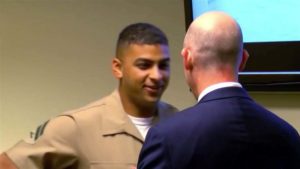 In 1997, newborn Stewart Rembert was abducted from the hospital by a woman pretending to be a nurse, the hospital informed the FBI and the police who swung into action. Thankfully, Rembert was found 19 hours later in a box next to a restaurant dumpster in Tacoma, Washington, by a rookie FBI agent only in his first few months into the job.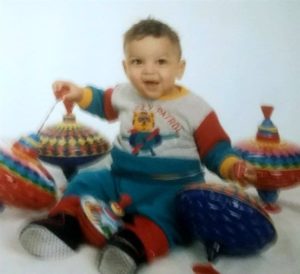 Troy Sowers, was that young officer, but now 22 years later, he was retiring from service and his colleagues had a plan up their sleeves— they managed to track down Rembert, now a corporal in the Marine Corps, and asked him to be a part of the celebration in Tennessee.
"It's crazy to think that without his efforts, I wouldn't even be here today," Rembert said, just before he could meet the man who saved his life, "I wouldn't be a Marine. My family wouldn't be the same… I'm just super excited and honored to meet this man today."
A clip from the emotional reunion shows Rembert entering the room to applause from FBI agents and staff and shaking hands with Sowers. They hugged and spent time with each other. "My parents wanted me to give you a hug," he told Sowers. Sowers said the reunion was "probably one of the best surprises I've ever had."
Sowers recounted the whole situation for the room, how he and other law enforcement officials managed to convince the kidnappers to lead them to the abandoned baby, it was new information for Rembert, as he did not know the details of his own kidnapping and rescue.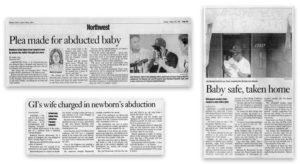 Sowers was concerned about the welfare of the baby but when the kidnapper showed him where Rembert was, and they found him, he says, "We knew he had been out there for several hours. When I picked him up, he was not crying, but he just nuzzled right into my neck and I knew he was fine." Soon the medical crew arrived and took Rembert away.
Sowers never believed he would see that little baby again in his life, he says, that once a senior agent had told him, "Troy, I've got to tell you, something like that — you'll never do anything better than that.".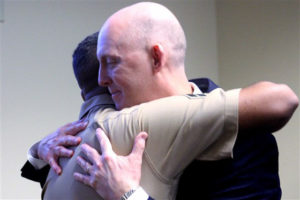 He told Rembert, "I'm glad [to see] what you've done with your life. Pass it on." Former FBI agent Sowers gave Rembert a second chance in life and must be so proud to see what a fine man he has turned out to be. Hope Rembert passes on the goodness to others in his life too.
Watch the emotional reunion below.