Three Virginia firefighters became dads welcoming healthy babies into the world at the same hospital within a span of 24 hours of each other.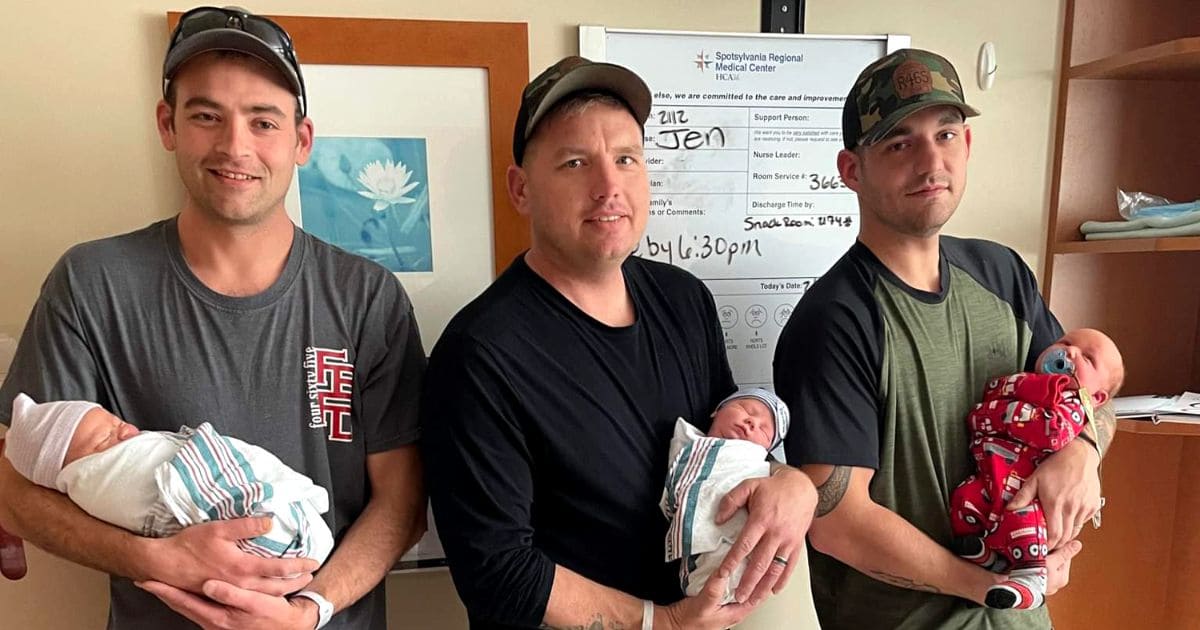 The Spotsylvania Regional Medical Center in Virginia was the hospital where the 3 firefighters, Kyle Dean, Kyle Frederick, and Michael Irvine became dads together, each of them welcomed sons into the world.
The firefighters work at Fort Belvoir Fire and Emergency Services at Fort Belvoir Army Base in Virginia. The hospital posted online, "We are excited to welcome these little ones into the world. Three firefighters from the same station become new dads within a 24-hour period at the same hospital."
It shared, "When you show up for your community, your community shows up for you. Thank you for choosing Spotsylvania Regional Medical Center for your special delivery of life."
One of the firefighters, Kyle Dean said it was special that all three of them became new dads at the same time. "We were all together at work and talked about it and how crazy it would be," he said. "Once I found out I actually told the nurses. Just a heads up — two of my guys are coming as well. And we ended up with the nickname from the nursing staff as the fab three!"
Dean continued sharing that they were looking forward to getting together with their sons and watching them all grow up alongside each other. "We'll get together to do the milestone pictures of all three of them together," Kyle said. "Maybe one day we'll get them up to the firehouse and do a group photo there, too."
Let us pray for the safety and well being of all our firefighters who are putting their lives on the line for our protection everyday. Let us also keep these three new dads and their families in our prayers, may God provide all their needs and requirements.