Valentina Dominguez, a 9-year-old from Plano, Texas, faced every child's nightmare when she accidentally left her beloved American Girl doll, Beatrice, on a plane in Tokyo. Beatrice wasn't just any toy — she was, as Valentina describes, her "best friend." The despair of her loss echoed in the words of her father, Rudy Dominguez, who said, "Beatrice was a big part of our lives for the past three or four years."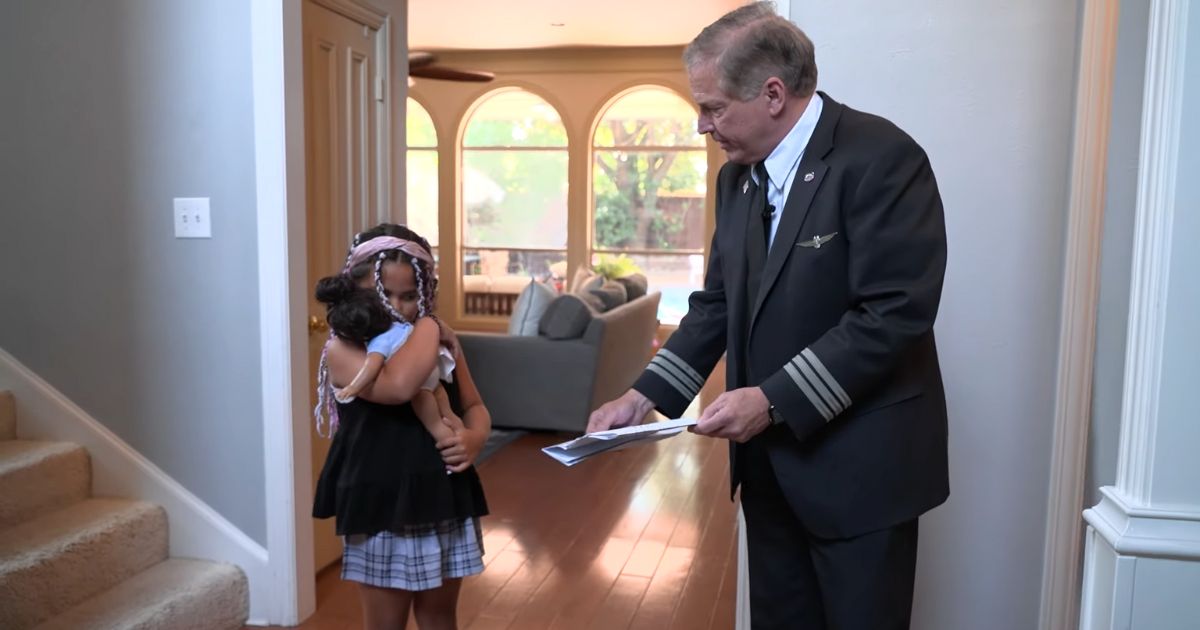 Thanks to the efforts of a compassionate pilot and a wave of online support, the story took a heartwarming turn that restored faith in humanity.
The family's initial efforts to recover Beatrice proved fruitless. "We checked our bags to see if maybe she was in there but we all remembered seeing her on the plane," Dominguez said. Without losing hope, they reached out to the airline and also posted about the missing doll on Facebook.
The family's prayers were answered when James Danen, a First Officer with American Airlines based in the Dallas-Fort Worth area, came across the post. With a heart inclined to service and having flown to Tokyo frequently since 1993, Danen took it upon himself to help. He said, "It's my nature. I like helping people… that's just what I like doing."
Danen made contact with the lost and found at Tokyo's Haneda Airport. It took a second attempt, but he was eventually able to locate the treasured doll. Adding a sprinkle of joy to the journey, Danen documented Beatrice's travels, capturing photos of her in various airports and during flights on the way back to Texas.
August 21 turned out to be a day of jubilation for the Dominguez family. Living only a few miles away, Danen personally delivered Beatrice to an overjoyed Valentina. The reunion was made even more special with the addition of some Japanese treats and a large map, illustrating the adventurous journey Beatrice had undertaken.
Upon receiving her doll, Valentina gleefully inquired, "Thank you! Was she well-behaved on the flight?" Evidently, the bond between a child and her toy runs deep, underscoring the simple joys and profound connections in our lives.
Expressing his gratitude, Rudy Dominguez emphasized the significance of the pilot's gesture, stating, "There's a lot of kindness in this world. He's a kind man. He said he would do it and followed through."
"And as you wish that others would do to you, do so to them." – Luke 6:31