'Give Me Jesus' is one of the most personal, genuine, worship songs that will take you right at the feet of Jesus. Worship Him from the heart as Upperroom sets the atmosphere to worship the King of kings.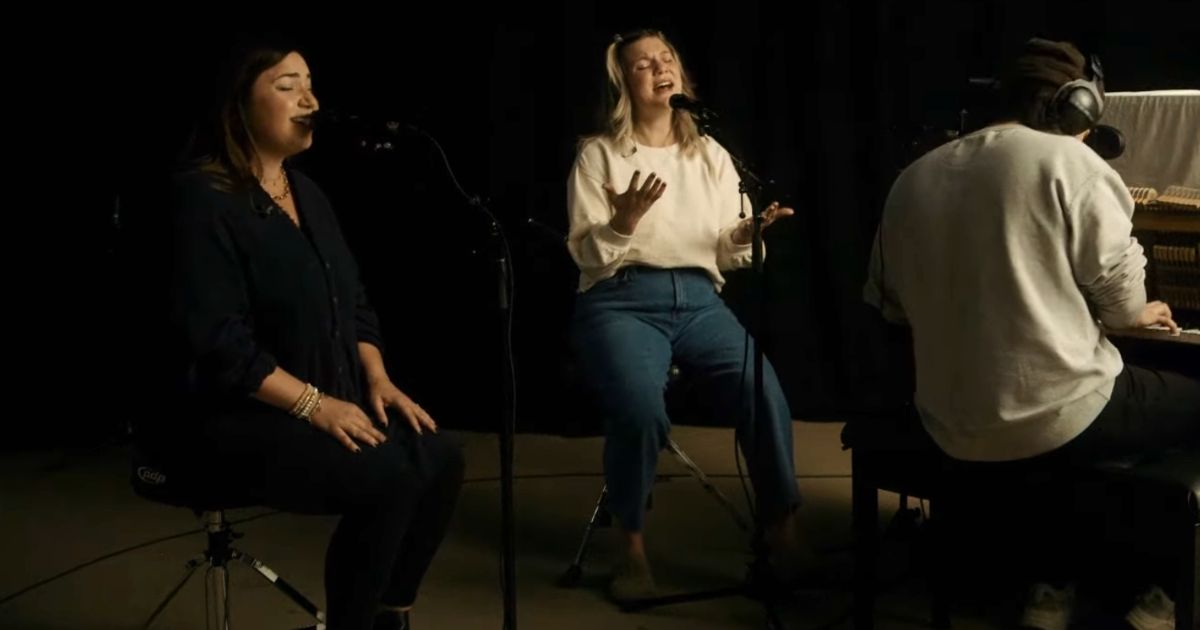 Music has a way of touching the soul in more ways than one. Upperroom gave this old hymn a fresh, intimate feel with their musical arrangement and amazing vocals. Abby's sweet and angelic voice makes the song a treat to the ears.
This old hymn was given a new twist when the group gave it a modern touch. They wanted to fuse the old and new in one song. But, the heart to worship Jesus remains the same.
Listening to it makes one feel that he is alone with Jesus, worshipping Him, soaking in His presence, and being content and at peace with His love.
I don't want anything but You
You're more than every dream come true
All of the things I thought I wanted
Don't come close to knowing You

Give me Jesus
Give me Jesus
You can have all this world
You can have all this world

I don't want anyone else
I don't need anything else
You are my one thing
You are my one thing
Their followers indeed felt the love of Jesus through this song. One said, "This has become my morning worship time. [The] Holy Spirit showed me moments with Jesus as a little girl. Thank you for this."
Someone was also touched by it and wrote, "Absolutely lovely! It takes you right into the throne room to worship at His feet!"
Upperroom stated on their site, "There is a fire in our hearts to see a move of God sweep across the globe. He is the preeminent answer to our greatest needs and the only thing that will transform lives and cities."
The best moments of our lives are the ones spent with Jesus. May we draw peace, love, and joy from His presence at every chance we get.
"One thing I have asked from the Lord that I shall seek: That I may dwell in the house of the Lord all the days of my life. To behold the beauty of the Lord and to meditate in His temple." Psalm 27:4