Twenty-six years ago, an 8-year-old gorilla made headlines after she rescued a boy who fell into her enclosure. The incident happened on 19th August 1996 at Brookfield Zoo, Chicago. A 3-year-old boy slipped away from her mom, climbed up the enclosure, and fell from a height of 24 feet, inside the gorilla's pit.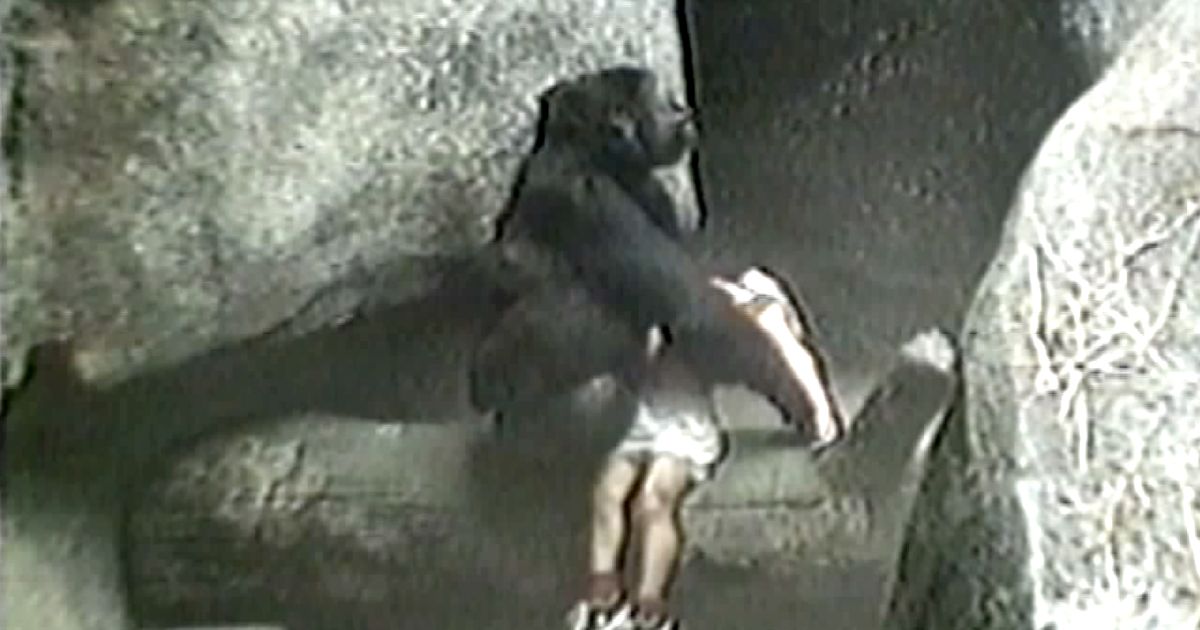 The old shows, an 8-year-old, female gorilla, Binti Jua ( whose name means "Daughter of Sunshine" in Swahili) inspecting the unconscious boy and tending to him. The boy was severely injured from the fall; his hand was broken and he also had a large gash on the side of his face.
Binti showed immense care and concern for the young boy and what she did was nothing less than an act of love. She is seen lifting him up in her arms and cradling him as a mother would and carrying the young boy and placing him gently at the entrance of the surface door from where the zoo workers were able to retrieve the boy. All the while her 17-month-old baby, Koola, was clutching her back.
Zoo officials have said that Binti was raised by humans after her mother abandoned her and it could have been because of it that she had a close affinity and concern for the young boy. Her great empathy had baffled experts and she even became a topic of debate on animal altruism.
The gorilla made headlines and received great attention from the international media. Visitors came in droves to see her at the zoo after the incident and she also received special treats from the zoo keepers as a way of thanking her for her kind actions.