When we think of weddings, it's often the younger members of the family that come to mind as flower girls. But in a heartwarming twist at a recent wedding in Florida, it was the bride's beloved grandmother who took center stage in this special role.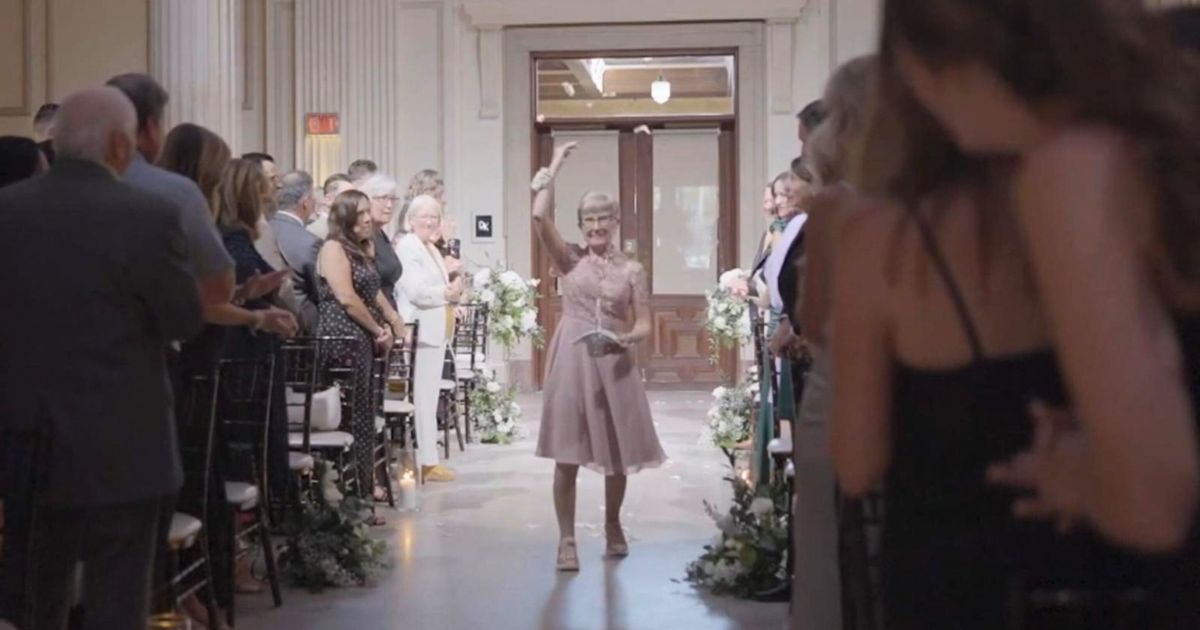 Kaylee Nessie was set to marry the love of her life, Joseph Bell, but there was another love she wanted to honor – her grandmother, Caroline.
Caroline is not just any grandmother to Kaylee. She's her confidant, her best friend, and the only grandparent she has left. So, when planning her wedding, Kaylee thought of a heartwarming surprise, highlighting the bond between them.
As attendees eagerly anticipated the bride's entrance, they were met with an unexpected sight. It wasn't Kaylee who first walked down the aisle but Grandma Caroline. In a role traditionally reserved for the youngest in the family, Caroline beamed as she sprinkled flower petals ahead, taking on the role of the flower girl. The room erupted with cheers, tears, and overwhelming love.
"Having my grandmother with me all day and watching her walk down the aisle was one of the most beautiful parts of our wedding." Kaylee shared.
The day wasn't just about a bride and groom uniting; it celebrated the pure, unwavering love shared between a grandmother and granddaughter.
"Children's children are a crown to the aged, and parents are the pride of their children." – Proverbs 17:6