Cello artist Hauser performed a beautiful rendition of Hallelujah by Leonard Cohen on his instrument.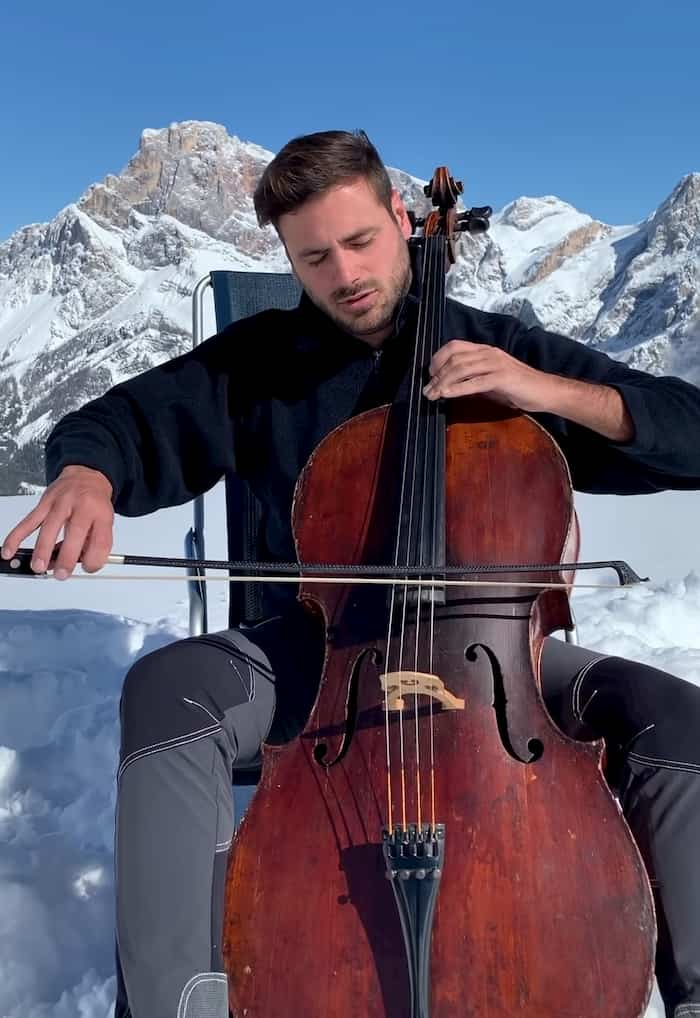 Stjepan Hauser was born in Croatia in 1986, and is a professional cellist. He is a member of 2Cellos, along with Luka Šulić.
In 2006, he was the only cellist who was chosen to perform in the gala concert at Palazzo Vecchio, Florence for the late Mstislav Rostropovich. Post the success of that, he has been invited to perform at prestigious music festivals all over Europe.
In January 2011, Hauser and fellow cellist Luka Šulić, performed a cover of Michael Jackson's "Smooth Criminal" solely on cello which became a viral YouTube sensation. Hauser and Šulić recorded an album under the name of 2Cellos which was released in July 2011.
Hauser's latest album is named HAUSER CLASSIC and was released on February 7, 2020, where he can be seen playing with the London Symphony Orchestra.
Today as he plays a passionate rendition of Leonard Cohen's masterpiece "Hallelujah" he is bringing much joy and happiness to all his fans and lovers of classical music throughout the world.