During these times of the pandemic where businesses are closing down and people are losing their jobs in increasing number, a Kentucky handyman Robert Simpson too became unemployed and homeless.
Robert Simpson
He took to the streets with a sign, looking for an opportunity and God sent him exactly what he wanted. The Louisville, Kentucky native, used to work as a handyman, doing odd jobs, but this dried up due to the pandemic. He ended up losing his apartment, and so he and his girlfriend, and their 6-year-old son rented a motel room as a result.
"We have to pay rent every day," Robert said, getting emotional as he explained the situation. "And it costs $55 to $60 to stay there, and I'm running short on money." Simpson only had a small disability check coming in each month, which wasn't enough to make ends meet. So, started looking for work on the streets with a sign that read: "Handyman, 25 years exp., Need work."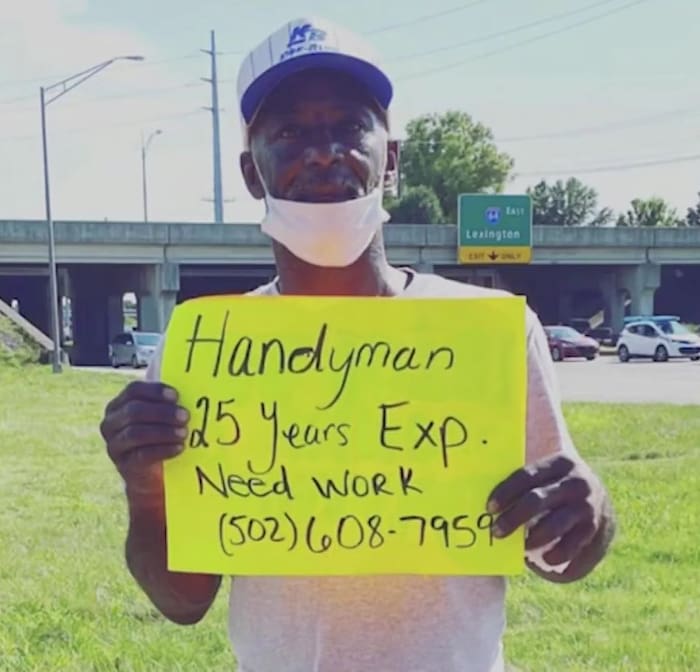 The breakthrough
Rob was in need of a job desperately, "I just thought I'd go out there and see if I could find a job," he explained. He stood on the side of the highway holding his sign for a week even in the scorching temperatures. His breakthrough came when someone took a photo of him and shared it on social media.
Kyle Kark, the owner of Greenstar Home Remodeling, saw his photo and decided to offer Simpson a job. "We just made the decision to have him come on," he said. "I don't know if we'll have something for him all the time, but we'll do what we can to help him get back on his feet."
Kyle employed Simpson to do some demolition work and even though he didn't know how much he would get paid for doing it, he got into the remodeling work. "I started out as a painter, and then I became a landscaper – mechanical work, roofing – whatever I could make money at," the handyman explained.
Act of kindness
Kyle goes above and beyond by even picking up Simpson for the job and on the first day, he paid Rob for his work and also bought groceries for his family, too. Simpson put his heart and soul in the work which moved Kyle to help him even more.
He started a fundraising campaign so that the family got back on their feet. "Rob is a humble man and has not once asked for a dime he has not earned," Kyle wrote about the previously unemployed handyman looking for work. "But he and his family are without essential needs, such as a vehicle and a permanent place to stay, so it is Green Star's hope that you will join us in supporting our neighbor ."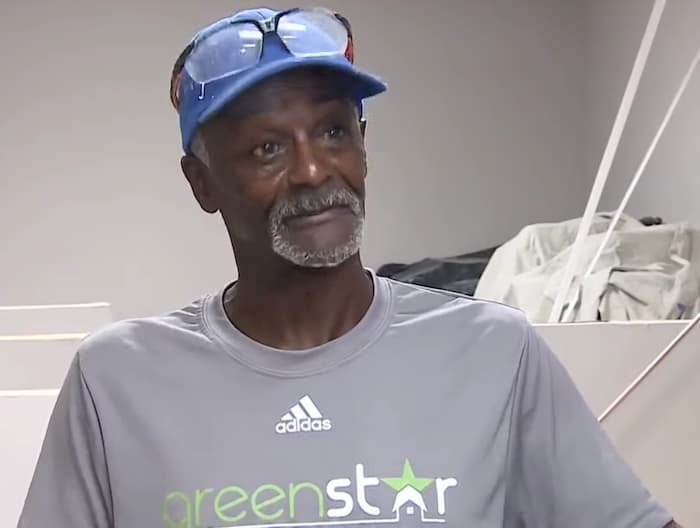 Simpson was all praise for Kyle for the job and fundraiser, he said, "That's God's work," he said. Rob intends to keep working for Kyle as long as Kyle has jobs for him. Kyle Kark is willing to keep giving work to Rob Simpson so that he can have a brighter future. "If he's coming to work and showing up and doing good work, and I got work for him, I'll definitely keep him on and help him any way that I can," he said.