It was an ordinary day for Taylor Root, a hiker enjoying the beautiful scenery of the Multnomah Falls in Oregon, capturing the surroundings for his YouTube channel. Little did he know that his day would take a heroic turn.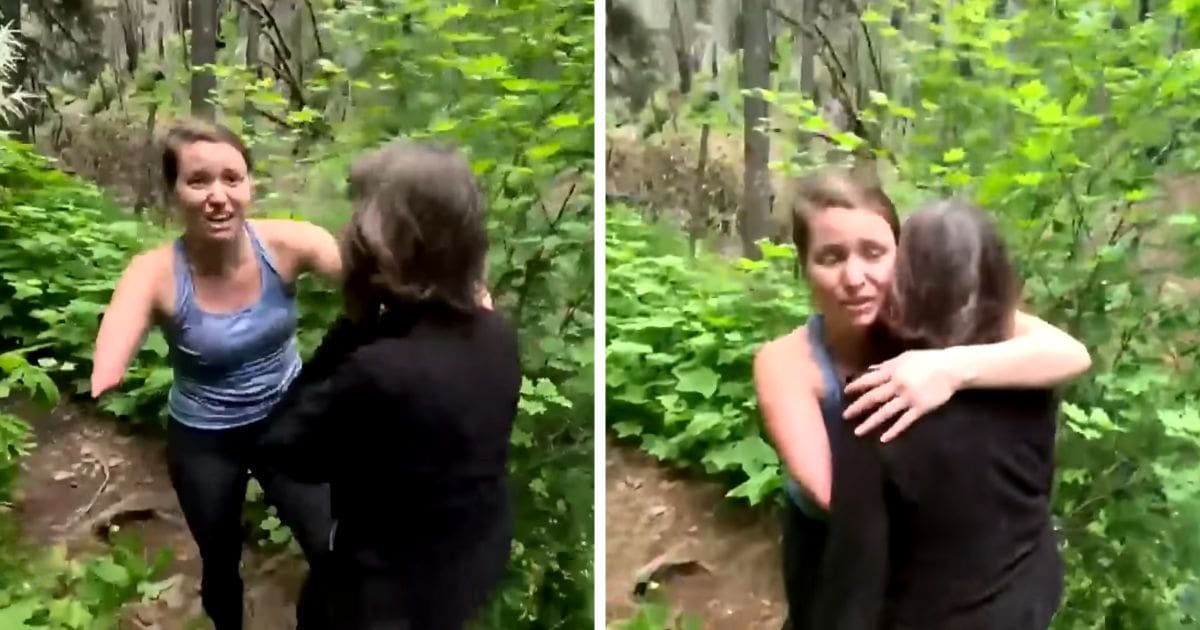 The Call For Help
Root was strolling along the trail when he heard a desperate call for help. Responding to the cries, he discovered a terrifying sight: a young woman, possessing only one arm, desperately clinging to her mother, who was perilously hanging off the cliff's side.
A Lifesaving Intervention
Swiftly stepping into action, Root found himself engaged in a race against time. "It was a dire situation by the time I got to her," Root later recounted to Inside Edition. He then added a reassuring note, "No, no, no. You're not going anywhere."
With tremendous strength and resolve, Root pulled the woman to safety, literally dragging her from the edge of danger. The young daughter had been holding on to her mother with her only arm, but Root's intervention turned a potentially tragic situation into a miraculous one.
A Mother's Plea and a Daughter's Determination
The heart-wrenching scene was charged with raw emotion. "Let me go," the unidentified mother begged, fearing her weight would drag her daughter down with her. But both her daughter and Root refused to give up on her. "I'm not!" the daughter insisted. The desperate plea to let her fall was met with unwavering determination and a fight for life.
Interestingly, earlier that day, Root had received a prophetic fortune cookie, which he later shared with Inside Edition. The fortune read, "You will have an opportunity to shine this week." An innocent coincidence transformed into an extraordinary testament of destiny and faith.
A Message of Caution and Gratitude
After the horrifying ordeal, Root emphasized the need for extra caution while navigating slippery trails. But amidst the fear and danger, the story ended with a heartwarming scene of the mother and daughter, shaken but safe, embracing each other in relief and gratitude.
Taylor Root's brave intervention stands as a reminder of the power of human compassion and courage. He happened to be in the right place at the right time, and with his decisive action, turned a potential tragedy into a miraculous rescue.
"Do not withhold good from those to whom it is due, when it is in your power to act." (Proverbs 3:27)