The AsidorS sing an anointed cover of the Christian hymn 'I Surrender All.'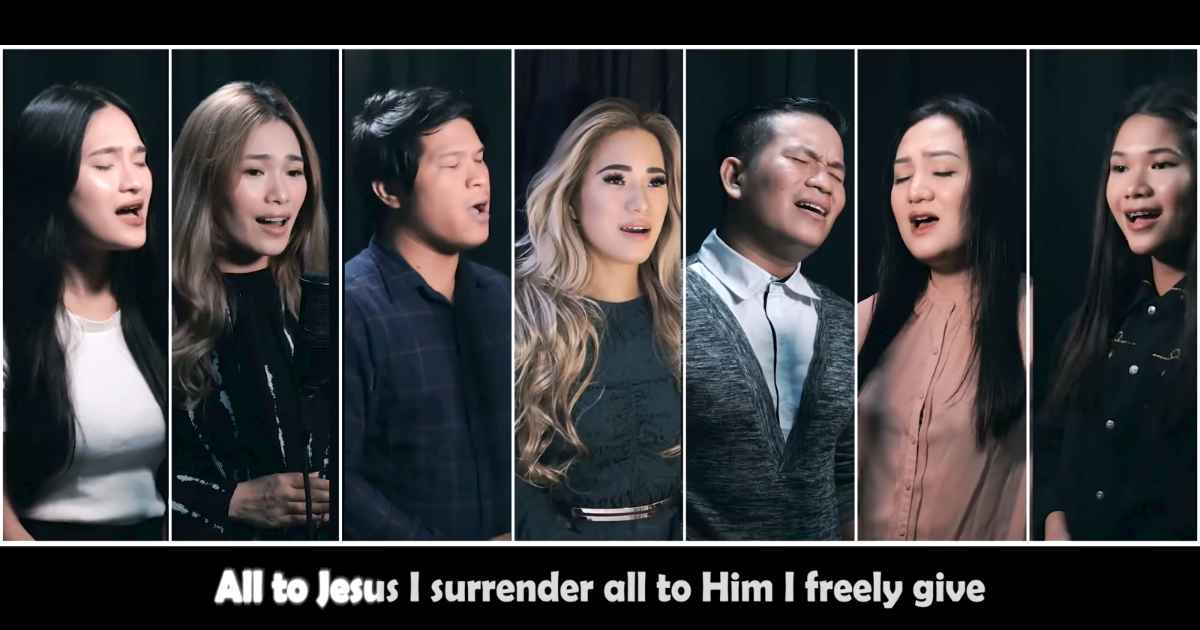 Their Facebook page says they "are a family of singers who perform nationwide even internationally to share Jesus and His love."
They've been performing for almost 20 years and are still spreading their music to all people. They have already released 13 albums and "touched people's hearts and renewed the broken hearts and souls" according to the page.
'I Surrender All' was written by American art teacher and musician Judson W. Van DeVenter. It was put to music by Winfield S. Weeden and published in 1896.
All to Jesus I surrender
All to Him I freely give
I will ever love and trust Him
In His presence daily live
He later became a music minister and evangelist. Van DeVenter said about the song:
"For some time, I had struggled between developing my talents in the field of art and going into full-time evangelistic work. At last, the pivotal hour of my life came, and I surrendered all. A new day was ushered into my life."
All to Jesus I surrender
Humbly at His feet I bow
Worldly pleasures all forsaken
Take me Jesus take me now
"I became an evangelist and discovered down deep in my soul a talent hitherto unknown to me. God had hidden a song in my heart, and touching a tender chord, He caused me to sing."
I surrender all
I surrender all
All to Thee my blessed Saviour
I surrender all
The hymn stresses on a complete surrender of ourselves to the Lord Jesus Christ, giving up all worldly pleasures, and to "feel the Holy Spirit". Let us experience Christ's redeeming power when we surrender completely to Him.