In a heartwarming episode of American Idol, the spotlight beamed down on Iam Tongi, an 18-year-old sensation from Kahuku, Hawaii, who, with his captivating performance of Alanis Morissette's "Guardian," honored his first and most ardent supporter, his mother.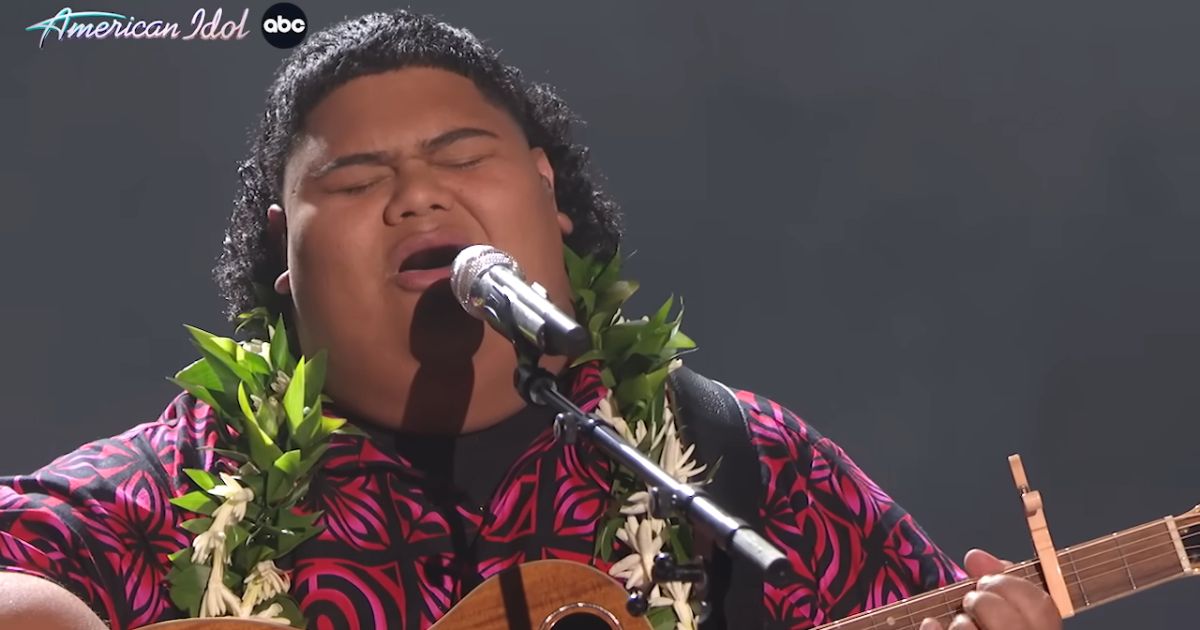 Standing in front of millions of viewers, the air heavy with anticipation, Tongi embodied a calmness that belied his years. His rendition of "Guardian" was not merely another performance. It was a deeply emotional tribute to his mother, a testament to his gratitude, and the embodiment of his journey.
The lyrics of "Guardian," which depict a steadfast figure caring for a loved one through adversity, resonated deeply with Tongi. His soulful and raspy voice embraced each word, pouring emotion into the auditorium, turning the song into a heartfelt narrative about his mother's unwavering love and support.
"I want to make Alanis proud, but I mostly want to make my mom proud because this song is about her, to her," Tongi confided, moments before his performance. And as he strummed the last chord on his acoustic guitar, he looked into the audience, found his mother's eyes, and simply said, "Love you, Mom."
His performance, stirring and full of soul, not only won the hearts of the audience but also impressed the judges. Morissette herself commended Tongi, praising the empathy that resonated in his voice, enriching the song in ways unimaginable.
But while the accolades of judges and audiences alike are undoubtedly a testament to Tongi's talent, his mother, Lillie Tongi, remains his greatest cheerleader. Watching him from the audience, her pride was palpable.
"His siblings are like, 'man, now we are only known as Iam's brother or sister,'" Lillie shared, her voice brimming with pride, hinting at the impact Iam's journey has had on his family.
His gripping rendition of "Guardian" secured Tongi a spot in the Top 5, bringing him one step closer to his dreams. As we wait with bated breath to see if he makes it into the top 3 in the next episode of "American Idol," we can't help but root for this young man whose journey from Kahuku to the grand stage of "American Idol" is a testament to the power of dreams, the strength of family, and the enduring bond of a mother and son.
To be continued on Sunday, May 14th, with Iam possibly earning a grand homecoming at O'ahu's Turtle Bay. Stay tuned as we continue to follow this heartening story of a young man from Hawaii, whose voice reaches out to not just his beloved mother, but to the hearts of millions.